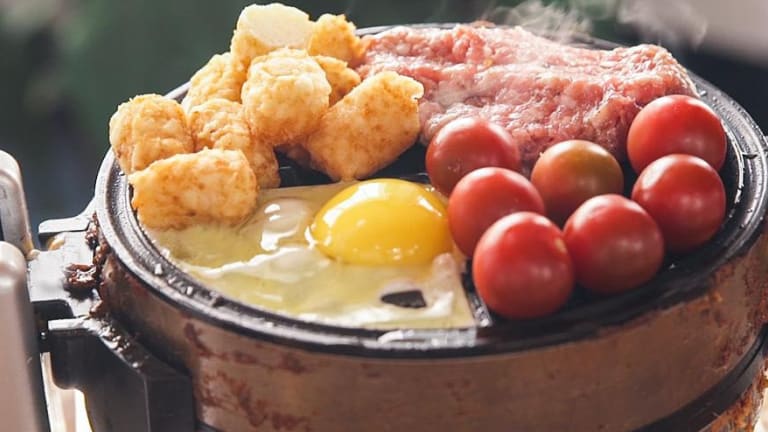 Kitchen Hack: Watch How A Waffle Iron Can Make Anything Delicious
Genius culinary move.
This is a pretty amazing video that'll make you want to use a waffle iron for your cooking needs exclusively. The dudes go from waffle quesadillas to waffle fried rice to many more combos and the results look...fantastic.