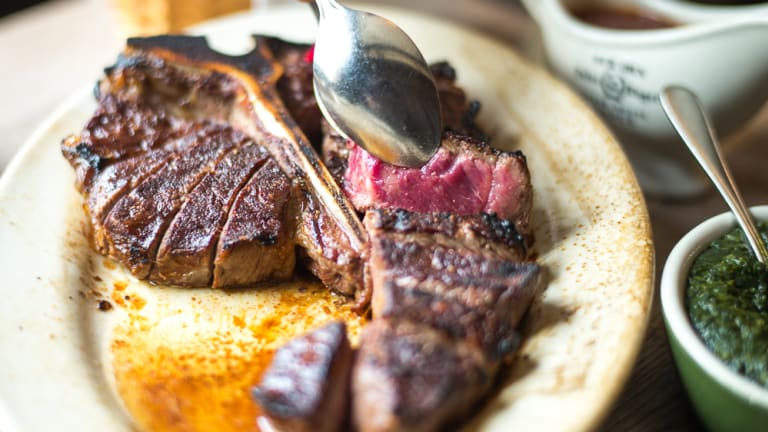 Watch How A Porterhouse Steak Goes From Butcher To Plate In 60 Seconds
Delicious level is dangerously high.
Adored this quick minute long video which shows how Peter Luger's iconic porterhouse goes from butcher to iconic Brooklyn dining room. If you love red meat, you're about to be exhaustingly hungry.