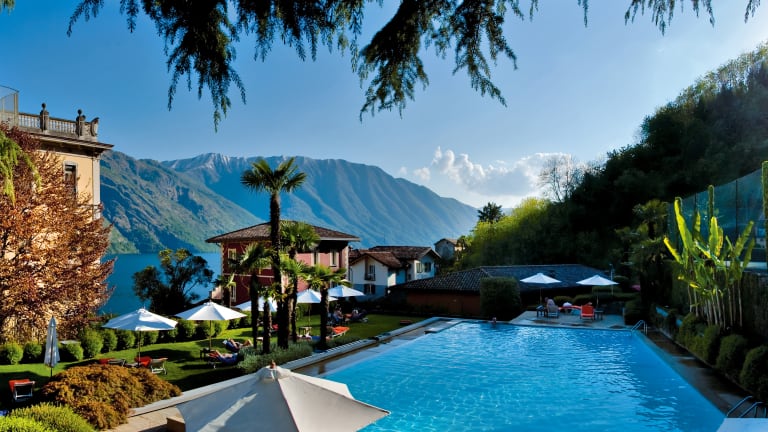 10 Unique Date Ideas That'll Take Her Breath Away
Friday, you're in love.
Whether you've been talking on Tinder for weeks and are finally going out for the first time, or have been dating for years, it is always nice to surprise her with a unique date that took some time and effort to plan. Dinner and a movie have been done, so why not surprise her with something she'll remember forever?
1.) Destination: Anywhere
Tell her to pack a bag. Take her to the airport and pick a destination on the board. Buy your tickets – and go! Nothing is as exhilarating as an impromptu trip, and it won't matter where you're going, as long as you're together.
2.) Learn to Dance
Got two left feet? No worries. Put your pride aside and learn how to dance with her. There isn't a woman on the planet who wouldn't enjoy this.
3.) Delicious Date Night
Cooking can be very intimate--book a cooking class for two, and learn how to properly whisk eggs and whip up a dessert using a blowtorch, and then marvel at your skills over a glass of wine.
4.) Blow Her Away
Can you think of anything more romantic than a sunrise hot air balloon ride? Wake her up at 5am with a cup of coffee and don't tell her where you're going. When she sees the hot air balloon, she'll forget about the fact that it's only 6am.
5.) Aerial Romance
Get to know your city from above and see it in a whole new light. Take a helicopter tour and show her a new perspective.
6.) Go "Glamping"
She may not love the idea of camping, but showing her you can compromise will make her appreciate what you love. "Glamping," the glamorous form of camping, can be fun for even the slickest of city slickers.
7.) Wine Tasting
Don't drink and drive. Hire a car and go on a wine tasting tour to local vineyards. Take note of her favorite wine so you can buy her a bottle (or five) as a souvenir.
8.) Staycation
Too busy to get away? Take her on a vacation without having to leave town. Check into a hotel close by with everything you need to get that mental break – a spa, pool, room service, jacuzzi tub…you get the point.
9.) Make Her Heart Race
Rev up your relationship with some healthy competition. Take her to a racetrack where you can rent exotic cars and meet her at the finish line.
10.) Dinner for Two
Sometimes the most memorable nights are those spent at home. Hire a chef to make you a meal you can enjoy in the comfort of your own backyard, in which you so thoughtfully decorated with the proper place settings and candles.