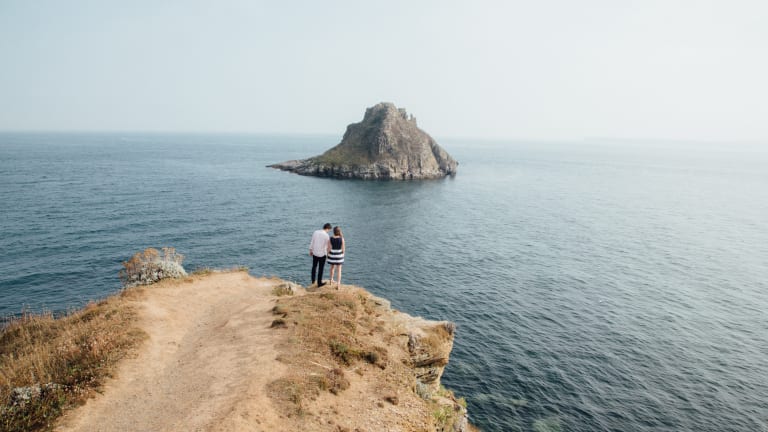 8 Simple Tips for Planning an Amazing Valentine's Day
What she actually wants.
Here's a quick cheat sheet for doing a low-key Valentine's Day like a pro.
1.)
Start the morning off right with a romantic note for her by the coffee maker.
2.)
Send nice flowers to her workplace. It's a little cliché, sure, but will always make her feel special. Cheap roses with baby's breath is a no-go.
3.)
Get a card early and handwrite a thoughtful, romantic note. Take your time with it.
4.)
Make plans for dinner at a posh restaurant that doesn't do a preset menu.
5.)
Better yet, make a romantic dinner at home. Bonus points for dozens of candles and handwritten menus.
6.)
Or hire a private chef if you've got the kitchen and space to do that comfortably. No studio apartments.
7.)
When it comes to presents, give her something she actually wants. If you're not 120% sure she's going to love it, it's the wrong gift.
8.)
Don't make anything about you, especially in the bedroom. Make it about your person.