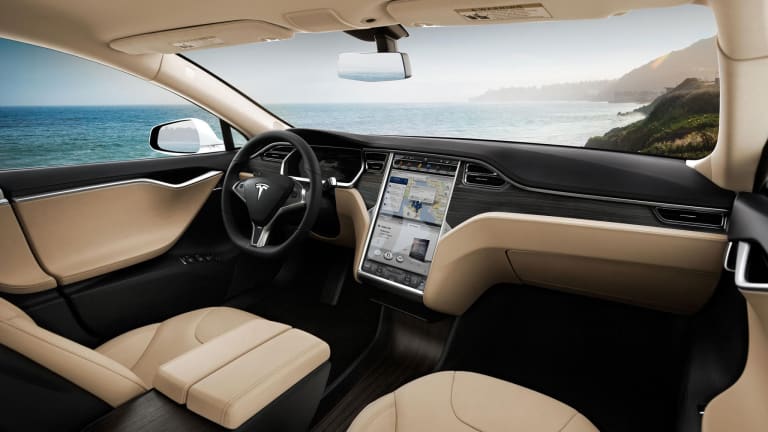 This Week In Money: Facebook, Tesla, Bank Of England, Federal Reserve, Volkswagen
A neatly packaged digest of financial news.
In this weekly series, we break down seven different things every person needs to know from the world of finance news. We're taking complicated stories and making them simple, easy to understand, and quick to read. Perfect for the man who wants to be in the know, but doesn't have the time to obsess over global markets. If you like this, make sure to follow our buds at Finimize. They're doing awesome stuff in this space.
Facebook stock went to an all-time high
A lot of TV's advertising dollars are moving online and Facebook is benefitting. It reported higher than expected profits and active users, sending the stock up about 5% this week.
Time Warner had a tough week
The owner of TV stations like CNN and TBS said it wouldn't be as profitable in coming years as investors had expected – and the stock sold off precipitously. It's suffering from a change in people's viewing habits (e.g. a shift to online streaming).
Federal Reserve officials suggested a December rate hike was likely
Since 2008, interest rates have been at, essentially, 0%. A rise would create a bit of a headwind for the US economy, and possibly for stocks, but the Fed appears to be getting more comfortable that the US economy can handle it.
Lots of jobs were created in the US in October
In fact, much more than analysts were expecting. That suggests the US economy is chugging along nicely – and makes it even more likely that the Fed will raise interest rates.
Volkswagen unveiled new problems
It discovered more of its cars should be failing emission standards and that this is a different issue from the one already reported. The stock sold off __% as the costs increased and the uncertainty widened.
The Bank Of England said it wasn't likely to raise rates soon
In fact, it could wait until 2017. This pushed the pound sterling down – as low interest rates are negative for the value of one's currency – especially against a rising dollar.
Tesla's Stock Rockets Higher
Despite continuing to lose money, its stock was up 10% this week. Investors were afraid that Tesla would produce fewer cars than expected, but CEO Elon Musk did not cut production estimates – and the stock had its best day in a year.