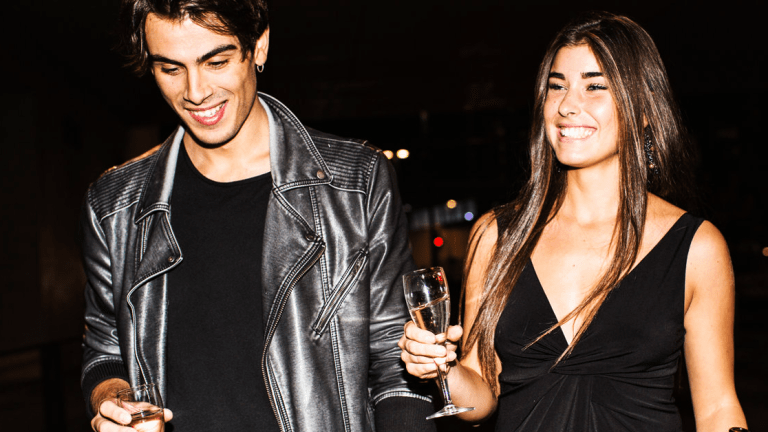 Pandemic or Not, We've Found the Dating App for People Who Want to Take Dating Seriously
Finding a relationship is hard enough during the best of times, but in a pandemic it's even more of a challenge.
You only really have one option, to date online. You've most likely had a go on at least one of them, aimlessly swiping through a sea of faces. But at least it keeps social distancing social, right?
The problem with most dating apps is that they treat your love life like a game, rather than being optimized to actually help you find dates. It's sneaky, and it sucks. But that's where Inner Circle comes in, the dating app that's designed to be serious about dating (while still being fun) and helps you meet your perfect match easily. How? It's communicative instead of swipy, and has features such as conversation prompts, or in-chat icebreakers that mean talking to people is easier than ever. In a pandemic, there's not much to talk about, so this can be really helpful.
You can see who frequents your favorite bars and hot spots to get a feel for the kinds of places you'll be able to meet them once it's actually safe to do that sort of thing again. It's a really good way of getting the vibe of that person, without actually going out.
It's good to know that when the world does open back up, Inner Circle hosts monthly singles events at some incredible venues. From fancy rooftop cocktails to chill underground house parties, there's literally something for everyone. We're not going to say that you'll find your soulmate instantly, but if you want the best possible chance, this app is your best bet. With the vaccine being rolled out all over the world, this may not even be too far away.
As if that wasn't enough, they also make sure users have good quality profile pictures that represent them well. You won't see topless selfies or group shots that truly aren't useful for dating apps. If they don't think the pictures are quite right, they'll ask users to upload one that's better. Whatsmore, if they get the sense that someone's a fake, they're out. So don't worry about being catfished or tricked.
Combine the unique, user-based, deep-screening with a member-curated list of venues, Inner Circle events (when it's ok to do that again), and a totally new in-app design, and you have the recipe for a modern dating app that's actually putting the user first.
So what are you waiting for? Give your love life the attention it deserves, pandemic or not, and sign up to Inner Circle here.