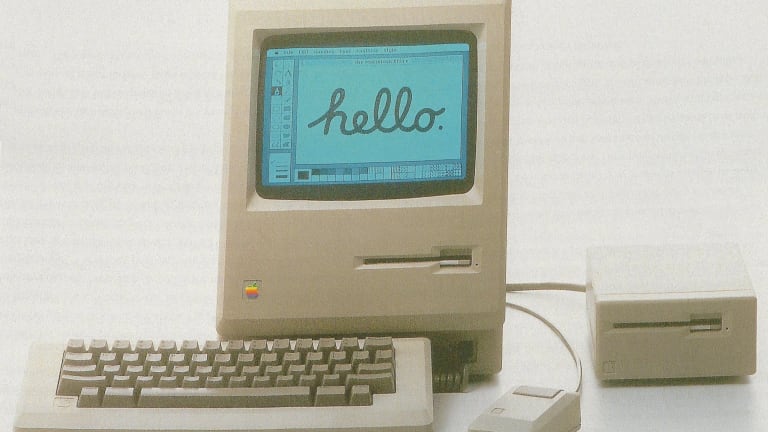 14 Brilliant Life Lessons From Steve Jobs
You can learn a thing or two from this legend.
One of the greatest business minds of all time, Steve Jobs is a legend, icon, and ruthlessly successful businessman. Here are a few tips and tricks from the man himself.
1.) "Your time is limited, so don't waste it living someone else's life. Don't be trapped by dogma - which is living with the results of other people's thinking. Don't let the noise of others' opinions drown out your own inner voice. And most important, have the courage to follow your heart and intuition."
2.) "For the past 33 years, I have looked in the mirror every morning and asked myself: 'If today were the last day of my life, would I want to do what I am about to do today?' And whenever the answer has been 'No' for too many days in a row, I know I need to change something."
3.) "Innovation distinguishes between a leader and a follower."
4.) "Be a yardstick of quality. Some people aren't used to an environment where excellence is expected."
5.) "My favorite things in life don't cost any money. It's really clear that the most precious resource we all have is time."
6.) "Sometimes when you innovate, you make mistakes. It is best to admit them quickly, and get on with improving your other innovations."
7.) "Sometimes life hits you in the head with a brick. Don't lose faith."
8.) "One of my mantras - focus and simplicity. Simple can be harder than complex: You have to work hard to get your thinking clean to make it simple. But it's worth it in the end because once you get there, you can move mountains."
9.) "Things don't have to change the world to be important."
10.) "If it's not up to par, it's our fault, plain and simply."
11.) "If you haven't found it yet, keep looking. Don't settle. As with all matters of the heart, you'll know when you find it. And, like any great relationship, it just gets better and better as the years roll on."
12.) "I'm an optimist in the sense that I believe humans are noble and honorable, and some of them are really smart. I have a very optimistic view of individuals."
13.) "It's hard to tell with these Internet startups if they're really interested in building companies or if they're just interested in the money. I can tell you, though: If they don't really want to build a company, they won't luck into it. That's because it's so hard that if you don't have a passion, you'll give up."
14.) "Apple's market share is bigger than BMW's or Mercedes's or Porsche's in the automotive market. What's wrong with being BMW or Mercedes?"