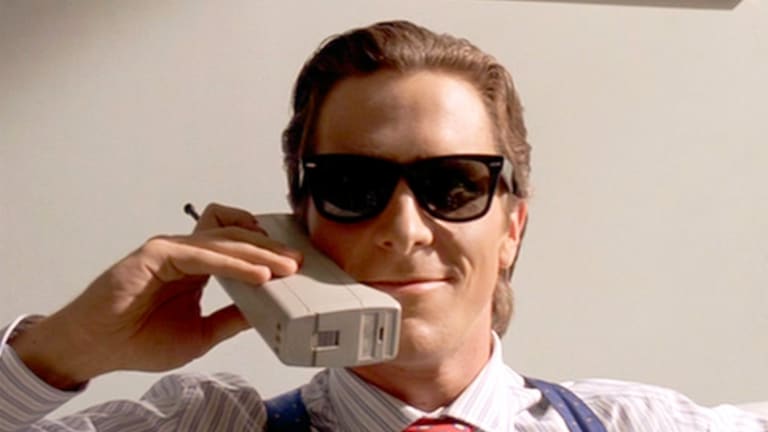 16 Power Moves Every Guy Needs To Do At Least Once In His Life
"The Most Interesting Man In The World" status.
Ah, the "power move." A classic line guys use all too often to describe a feeling of assertiveness and complete control. Here's a few of 'em every dude should accomplish at least once or twice in his life.
1.) Sabre a champagne bottle in front of an audience with ease.
2.) Locked out of your house with a friend? No problem. Pick the lock like a master thief in under 25 seconds.
3.) Walk up to a crowded bar and have the bartender say "The usual, Mr. ____?" like you own the place.
4.) Shave with a knife while camping in the wilderness with limited supplies.
5.) Fluently speak the native tongue at a foreign restaurant while ordering in front of a date who has no idea you're bilingual.
6.) Hit a perfect drive on the first hole of a golf course, smugly (and jokingly) say "gentlemen, take notes."
7.) Leave a 100% tip on an incredible dinner with charmingly good service.
8.) Walk into a busy restaurant with no reservation, date on your arm, and immediately get seated because the staff and management like you so much.
9.) Book the most extravagant room in the hotel, with no intention to enjoy it with anyone but yourself.
10.) In the least showy and quiet way, give your first class seat on a flight to a veteran in uniform.
11.) Successfully (and safely) pull off an e-brake skid while making a sharp corner like an action movie star.
12.) Donate a large sum of money to a charity anonymously. Don't tell a soul.
13.) Tie a bow-tie with impeccable ease, like your wear a tuxedo as often as James Bond.
14.) Send a bottle of wine anonymously to a young couple having a great time on a date.
15.) Buy an expensive car. In cash.
16.) Send your signifiant other flowers on your birthday, the day she'll least expect it.