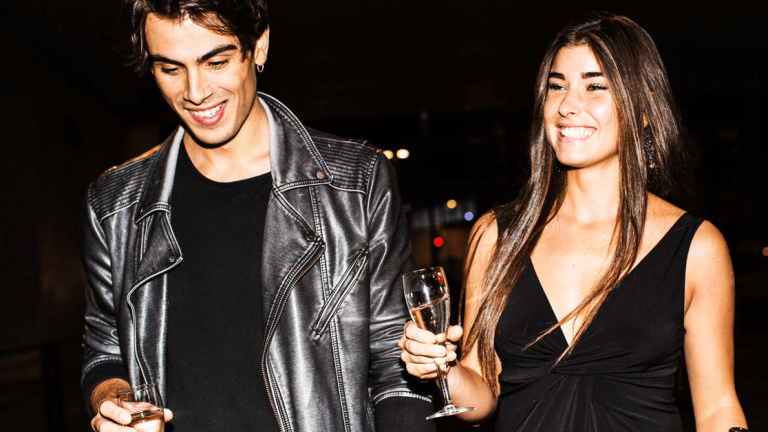 Get Off Your Phone: Meet the Dating App That Doesn't Want You to Use It
If your screen time has been significantly spiked in the past year, you're not alone. The pandemic has impacted how much time we've spent online, from scrolling endlessly through TikTok to FaceTiming friends and family to try and stay "connected," we've really digitized.
But perhaps what's most worrying, is that most apps have used the pandemic to their advantage, to keep you scrolling, swiping, and watching. For them, your time is money, and dating apps are some of the worst offenders.
But that's where Inner Circle comes in. It's the app that tries to get you to the best bits of dating sooner; by getting you offline.
Every feature is for real-life meetups.
Match with others based on your favorite bar. Turn up to world-renowned singles events and festivals. Meet like-minded people at masterclasses and unforgettable experiences.
This dating app plans your dates for you so you can just show up and meet people in real life. They've hosted pop-up festivals, underground house parties, and rooftop cocktail masterclasses, with plenty more coming up.
If you want a more 1-1 experience, you can even search for your favorite pub, bar, or restaurant and match with others based on them going there too. You already have that much in common, so why not?
Weird accounts or fake profiles are banned.
Good luck getting past the screening team if you've got bad intentions.
To keep users safe online, and stop your time being wasted, there's a team of Inner Circle professionals who search the app for these fakes, spammers, and scammers.
They will even ask for new photos and more details on your profile if there's not enough to spark a conversation. It's all about making dating easy again. After all, it should be fun, right?
The less time spent online, the better.
Features that mean you can see who's up for a spontaneous date, to being able to filter on almost anything, it's all about not wasting your time.
That's why this app is proving so disruptive, it's where you can find a match in minutes and have all the tools to set up a date on the spot. Don't like chatting at all? There are even features to get the conversation started.
So what are you waiting for? Sign up to Inner Circle here, and get yourself a ticket for the next event.