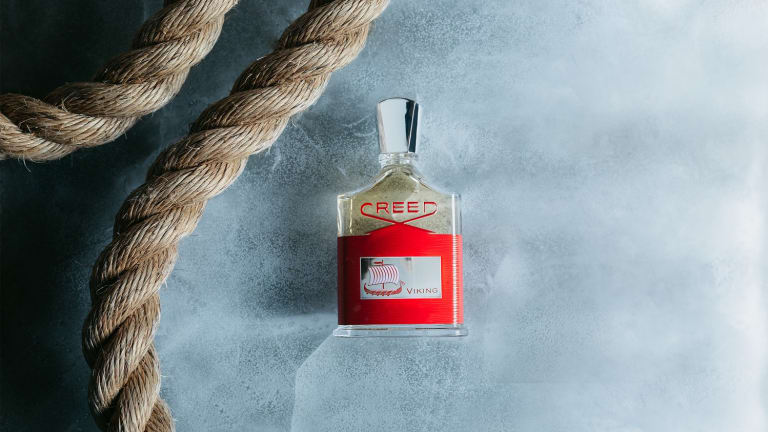 This New Fragrance Is Like Iceland in a Bottle
The scent of exploration.
In homage to Iceland, a terrain both cold and hot (think thermal baths and volcanos) the just-released fragrance from the House of Creed, Viking, arrives in a fiery red bottle emblazoned with a ninth-century Norse longship.
Their first men's scent in seven years, the fragrance features warm base notes of the woody/citrus composition include Haitian vetiver, Indian sandalwood and just a whisper of patchouli.
Available now through their online store and select retailers, this is a scent with staying power.