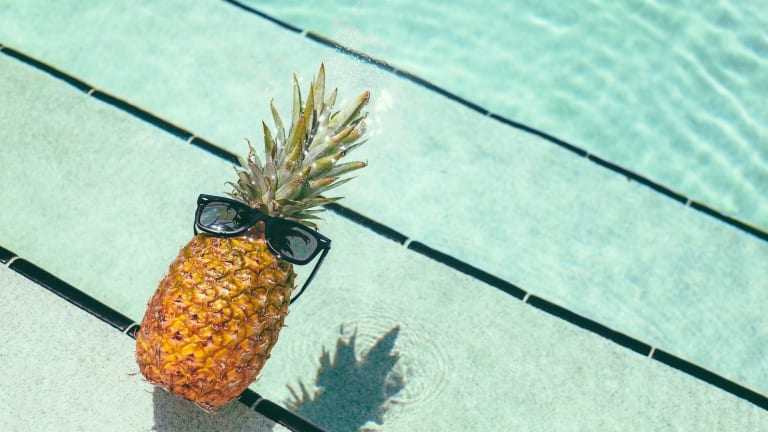 Find Out How This Radically Cool Pineapple Is Donating Healthy Food To People Who Need It
Sponsored by Naked Juice.
At Airows, we believe that healthy eating is an essential part of every modern gentleman's lifestyle. But it's easy to forget that not everyone has access to fresh produce when you're browsing our stories on beautiful interior design and slick timepieces.
Adrien Grenier from Entourage has teamed up with the folks over at Naked Juice to not only raise awareness on the issue, but fix it too. Their new campaign, Drink Good Do Good, sheds light on the millions of Americans that live in what they call "food deserts," urban areas with restricted access to fresh, healthy and affordable food. We were pretty surprised to learn that South Los Angeles has only one grocery store per 22,000 residents.
So what's the deal with the pineapple? For every photo like it, Naked Juice will donate 10 pounds of fresh produce to Wholesome Wave for its joint initiative, a non-profit dedicated to making fresh, local food more affordable and accessible across the country. They'll donate up to 500,000 pounds (that's a lot of grapes) in this way by October 1st, 2015.
So snap a photo of you and your favorite fruit and stylish like we did with the poolside pineapple. Tag @airows_ on Instagram or @airows on Twitter, tag a friend, include the #DrinkGoodDoGood hashtag, and share it on your IG feed or Twitter timeline. Naked Juice will donate 10 pounds of fresh produce to Wholesome Wave's initiative. We had a lot of fun shooting the coolest pineapple the world has ever seen and hope you can use our shoot as inspiration for your own social media post.
We wouldn't be writing about this campaign if we didn't personally believe in its authenticity. Find out more about the crusade against food deserts and track Naked Juice's progress toward their deadline at this link. They're even hosting several events around the U.S. so be sure to check out their calendar.