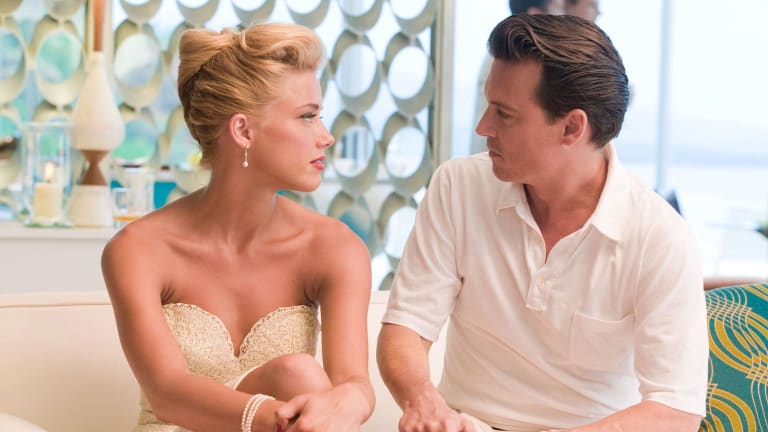 20 Things Every Man Should Do This Summer
Dive in.
Now is the time to start getting your summer plans in order. Here are a few suggestions that might help you have one hell of a time.
1.)
Buy a physical CD. Listen to it from start to finish during a single long drive.
2.)
Go to a crowded midnight premiere of a summer blockbuster movie. The energy in the room is unlike anything you'll ever experience at the cinema.
3.)
Invite old friends you haven't seen in a while to a professional baseball game. Drink way too much beer together.
4.)
Buy a few disposable cameras at the start of summer. Document the whole thing and keep a photo book for yourself with all the prints.
5.)
Avoid tourists and crowds on July 4th and do something laid back with a small group instead.
6.)
Go an entire day without looking at a phone, tablet, computer or TV.
7.)
Learn how to make a damn good summer cocktail. Call it your speciality.
8.)
Pick out four books immediately, two fiction and two non-fiction, and read them all by September 1st.
9.)
Take your signifiant other on a legitimate picnic.
10.)
Simplify your living space. Go through your closet and donate all the clothes you haven't worn in the last 12 months. Sell gadgets you don't use often on eBay. Drop furniture that feels out of place on Craigslist.
11.)
Make homemade lemonade on an extremely hot day.
12.)
Drive to a friends place who moved a few hours away. Stay for two nights, catch up, and have him show you the best local spots.
13.)
Finish a bottle of wine (or two) with your significant other in a hot tub.
14.)
Put together a pick-up football game with your buddies. Reserve a field, get all the equipment needed, and have a BBQ afterwards.
15.)
Jump off the high dive.
16.)
Binge watch a TV show on Netflix you've been meaning to catch but haven't had the time for.
17.)
Try a new hobby. Golf and tennis are good options.
18.)
Set up a hammock in your backyard.
19.)
Throw a day party at your place. If there isn't a pool, make an impressive water slide. You're never too old.
20.)
Make an unreasonably distinguished sandcastle with your significant other at the beach. You'll be surprised by how fun (and challenging) it is.