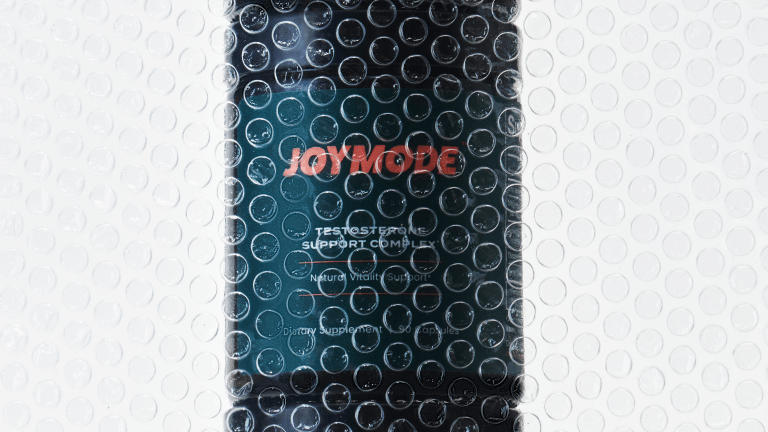 Your Secret Weapon to Better Moods and More Confidence
The Testosterone Support Complex from JOYMODE, a new men's wellness company that also makes an awesome Sexual Performance Booster, is a perfect addition to your daily wellness routine. It's like a manliness multivitamin.
You probably already know that testosterone is the "male hormone" but its functions in maintaining health are broader than most of us think. Healthy levels of T support sex drive and sperm production as well as mood and cognitive health. It increases lean body mass and decreases fat. JOYMODE's Testosterone Complex Booster is a balanced blend of micronutrients including zinc and magnesium which are essential precursors to optimal testosterone health. They also include ashwagandha in their formula, which in human clinical studies, has been shown to increase free and total testosterone and also decrease stress over a 90 day period.
Whether you're looking for more energy and performance, better moods and less anxiety or more libido and confidence in the bedroom, JOYMODE's Testosterone Complex Booster is the tool to make it happen. And it pairs perfectly in conjunction with JOYMODE's Sexual Performance Booster.
The 90-capsule jar is a month's supply, one capsule three times per day. Try it here!