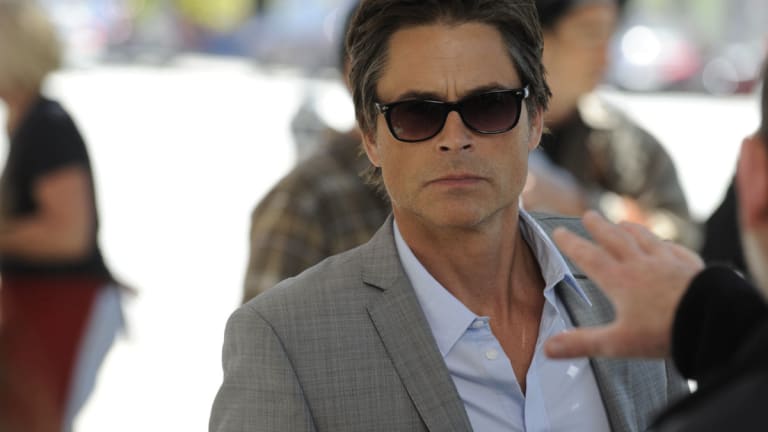 13 Brilliant Life Lessons From Rob Lowe
Good stuff from 'The West Wing' alum.
Rob Lowe, star of one of the best shows ever made, The West Wing, and current lead on one of the funniest shows on TV, The Grinder, has dropped some wise life lessons over his prolific career. Listen up.
1.)
"Any time an opportunity scares you that much, you should seriously consider saying yes."
2.)
"Be funny whenever possible, even if some people don't get it."
3.)
"Fake confidence on the outside often trumps truthful turmoil on the inside."
4.)
"The best part is not the biggest, it's the one that's most memorable."
5.)
"Adventure is important in life. Making memories matters. It doesn't have to be a secret sea plane and an historic sports moment. But to have a great life, you need great memories. Grab any intriguing offer. Say yes to a challenge, and to the unknown. Be creative in adding drama and scope to your own life. Work at it, like a job. Money from effort comes and goes. But effort from imagination and following adventure creates stories that you keep forever. And anyone can do it."
6.)
"Nothing in life is unfair. It's just life. To the extent that I had any inner turmoil, I had only myself to blame. I also thought of my two boys and what kind of example I hoped to be. I would always want them to take charge of their own futures and not be paralyzed by the comfort and certainty of the status quo or be cowed by the judgment of those on the outside looking in."
7.)
"I think it was Alfred Hitchcock who said 90 percent of successful moviemaking is in the casting. The same is true in life. Who you are exposed to, who you choose to surround yourself with, is a unique variable in all of our experiences and it is hugely important in making us who we are. Seek out interesting characters, tough adversaries and strong mentors and your life can be rich, textured, highly entertaining and successful, like a Best Picture winner. Surround yourself with dullards, people of vanilla safety and unextraordinary ease, and you may find your life going straight to DVD."
8.)
"I try to hold on to the things I believe to be good and true. Good things happen to good people. Karma is real. There is a larger, better plan for us all if we stay positive, keep pushing and get out of our own way."
9.)
"That this, right here, right now, is our life. It is not our parents' or our children's, not our husbands' or our wives'. It is not made more or less valuable by our job or how much we have in the bank. Our life is ours. It is the only one we will ever have. And we should love it."
10.)
"You can't study the map forever. At some point it's time to start walking; there is only so much daylight."
11.)
"I've never met a funny person who wasn't smart. I've met a lot of dramatic people who were stupid. But I've never met a funny person who wasn't smart."
12.)
"Getting married isn't going to make your relationship better. It's just a ceremony."
13.)
"If you're telling a story, and somebody is going to come out badly, it better be you."