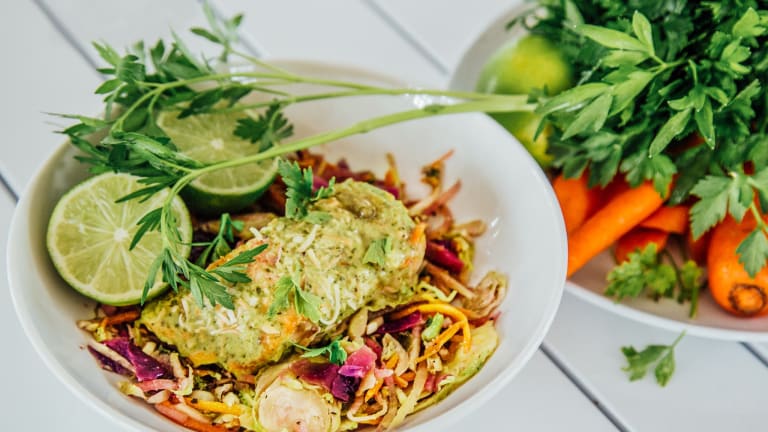 Bachelor Who Hates Cooking But Likes Eating Healthy? Finally, A Solution
Problem solved.
Are you a bachelor dude who doesn't necessarily hate cooking but hates the mess? The cleanup? The dishes? The grocery shopping? The massive amounts of time it all takes? Okay, well you're like most guys. But thankfully, there's a quick solution that doesn't involve fast food or peanut butter toast. It's called Freshly and it's the real deal.
Basically, you pick out how many meals you want sent to you weekly and it comes to your doorstep in a refrigerated box with free shipping.
Each meal is all natural and totally healthy, with fresh ingredients that are prepared by professional chefs, not some robot in a warehouse in Tulsa. You stock your fridge with this goodness and throw it in the microwave for two minutes whenever you want something to eat.
Each meal is delicious, filling, and the healthy eating will even help you drop a few pounds if you're trying to look as lean and mean as possible. It comes out to about $10/meal, but they're sending quality salmon and steak, not mac and cheese.
Prices start at $69/week and go up depending on how much of your diet you want devoted to their food. Sure, it's on the expensive side, but eating healthy, good, and conveniently is pretty clutch.