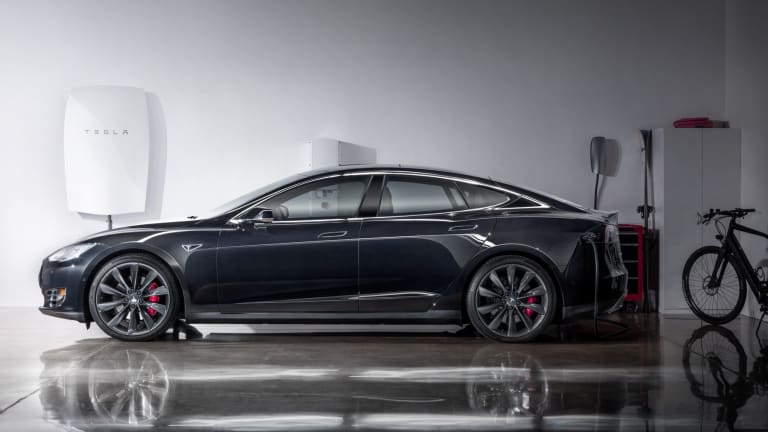 7 Things You Need To Know About Finance This Week (August 23rd, 2015)
Making financial news easy to understand.
In a this weekly series, we break down seven different things every person needs to know from the world of finance news. We're taking complicated stories and making them simple, easy to understand, and quick to read. Perfect for the man who wants to be in the know, but doesn't have the time to obsess over global markets.
1.) Bad Financial News From China Pours Over The Globe
Markets had a brutal week as weakness from China spread to commodities and global stocks. Virtually everything went dramatically lower except "safe" investments like government bonds and gold.
2.) The Chinese Mess Is Much Worse Than People Expected
More bad economic data was reported and the government stopped directly buying stocks leading to an 11% sell-off over the week.
3.) Crude Oil Dips
Crude oil sunk to a 6yr low--it's now close to the low seen at the height of the financial crisis. There is still way too much oil being produced.
4.) Apple To Rival...Tesla, Uber, Or Google?
It is becoming increasingly clear that Apple is working on developing its own car. The latest clue comes from The Guardian, which reports that Apple is looking at renting a specialist facility for testing connected and autonomous vehicles.

Earlier this year, the Wall Street Journal reported that Apple had hired hundreds of employees to work on building its own car and a senior Apple VP called automobiles the "ultimate mobile device." Most leaks seem to suggest that Apple is working on an electric car to rival Tesla. Although its unclear if its plans also include competing with Google and Uber to produce self-driving cars.
Silicon Valley clearly believes that the auto industry is ripe for disruption. The ultimate future of the car is at present unknown, but the companies that succeed in building it will likely be good long-term investments. With its large user base and huge cash pile, Apple appears well positioned to be one of those companies.
5.) Greek Snap Election
Greek Prime Minister Tspiras called a snap election. He is aiming to get re-elected with a coalition that is more supportive of the recently agreed bailout deal--but if more extreme politicians get power it could spell new trouble.
6.) Wal-Mart Doubles Down On Customer Service (Finally)
Wal-Mart said that it would make less money this year than previously expected. It is spending money to invest in better customer service and a more competitive e-retailing platform in order to compete with the likes of Amazon.
7.) Update On US Federal Reserve Raising Interest Rates
All of this negativity is causing analysts to question whether the US Federal Reserve will raise interest rates in September. If the Fed does not raise rates it would probably be a short-term positive for US stocks – but any positive could be overwhelmed by other events, such as ones we saw this week.
Like this? For a simple breakdown of daily financial news delivered directly to your inbox, you can sign up for Finimize.