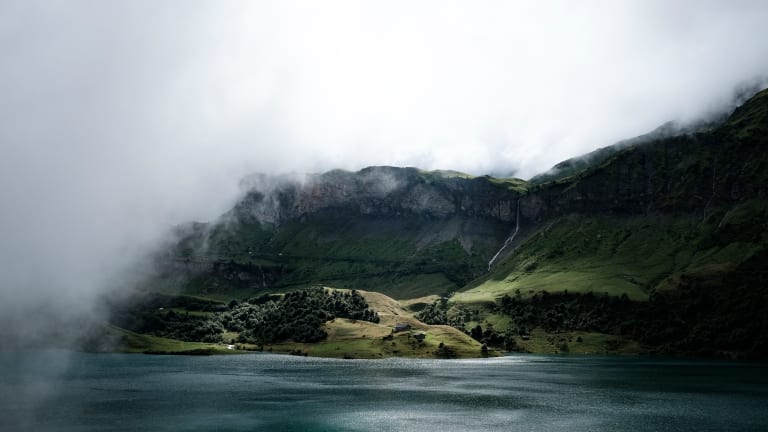 50 Things Every Man Should Do: The Ultimate Bucket List
Here's a whole bunch of things to add to your to-do list. Whether it's jumping out of a moving airplane or writing hand-written letters to those who've made a major impact on your life, most gents will hopefully get inspired by a few of these...
-- Start a business at some point, even if it's just a side gig.
-- Learn to fly an airplane.
-- Coach a youth sport.
-- Own your dream car, pay cash. Debt and payments make something seriously less fun.
-- Buy a plane ticket on the same day it takes off. Go somewhere spontaneous.
-- Buy a nice watch, pass it down to your son when he turns 18.
-- Go to the Super Bowl once.
-- Go to the World Series once.
-- Go to the World Cup once.
-- Learn a martial art.
-- Visit every continent, Antarctica optional.
-- Get a suit custom made for you.
-- Join the mile high club.
-- Write hand-written notes to those who've impacted your life in serious ways.
-- Improve your diet and fitness, get a 6 pack. Keep it for at least a few months.
-- Learn to play an instrument decently well.
-- Learn the ins-and-outs of wine, actually know what you're talking about.
-- Play golf at a legendary course.
-- Build a treehouse for your kids.
-- Attend the Olympic games.
-- Take a bartending class, making a good drink is more impressive than you think.
-- Learn how to ride a motorcycle.
-- Have one hobby that you're known for.
-- Attend a Cirque du Soleil Show.
-- Get a straight razor shave.
-- Go sky diving.
-- Go bungee jumping.
-- Go skinny dipping.
-- Solve a Rubik's Cube.
-- Start collecting something that fascinates you. Coins, antiquates, old baseball cards, art, etc.
-- Visit every stadium in the league of your favorite sport. NFL, MLB, etc.
-- Race a car on a track.
-- Attend the Monaco Grand Prix.
-- Own a boat, entertain with it often.
-- Be a mentor to someone.
-- Get ridiculously good at chess.
-- Learn to cook something incredible, make it your "specialty dish."
-- Write a hand-written love letter to your significant other.
-- Donate anonymously.
-- Come up with an idea for an iPhone app and actually make it.
-- See a blockbuster movie release at a midnight showing on opening day.
-- Drink beer at Oktoberfest in Germany.
-- Quit a job you hate and do something you love.
-- Go to a gun range.
-- Live in a major city for at least a few years.
-- Fly in a private jet without Instagram-ing it.
-- Run a marathon.
-- Go scuba diving in dangerous waters.
-- Own a tuxedo that fits you perfectly and make sure you never grow out of it.
-- Throw a wild party with at least 500 guests.
-- Vacation in a place without internet for at least a week.
-- Leave an obnoxiously nice tip when a server or bartender really impresses you.
-- Travel around the world and see all the major landmarks in person.