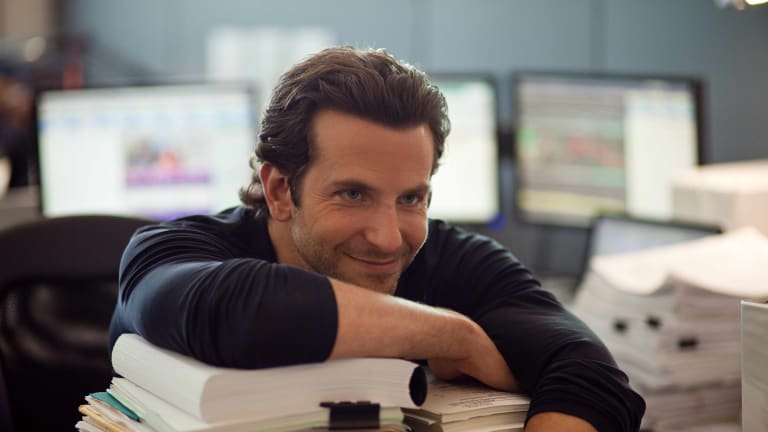 28 Quick Business Lessons Every Entrepreneur Needs To Read
Great quotes from smart people.
Here are a handful of quotes from some of the best minds the world has ever seen. Whether you're thinking of starting a business or you're already running one, you'll get a lot out of the following knowledge drops.
1.) "Your most unhappy customers are your greatest source of learning." – Bill Gates
2.) "What's money? A man is a success if he gets up in the morning and goes to bed at night and in between does what he wants to do." – Bob Dylan
3.) "If you can't feed a team with two pizzas, it's too large." – Jeff Bezos
4.) "Your reputation is more important than your paycheck, and your integrity is worth more than your career." – Ryan Freitas
5.) "You can say anything to anyone, but how you say it will determine how they will react." – John Rampton
6.) "I have not failed. I've just found 10,000 ways that won't work." – Thomas Edison
7.) "I'm not afraid of dying, I'm afraid of not trying." – Jay Z
8.) "Always deliver more than expected." – Larry Page
9.) "For all of the most important things, the timing always sucks. Waiting for a good time to quit your job? The stars will never align and the traffic lights of life will never all be green at the same time. The universe doesn't conspire against you, but it doesn't go out of its way to line up the pins either. Conditions are never perfect. "Someday" is a disease that will take your dreams to the grave with you. Pro and con lists are just as bad. If it's important to you and you want to do it "eventually," just do it and correct course along the way." – Timothy Ferriss
10.) "If you do what you've always done, you'll get what you've always gotten." – Tony Robbins
11.) "Don't play games that you don't understand, even if you see lots of other people making money from them." – Tony Hsieh
12.) "I'm convinced that about half of what separates the successful entrepreneurs from the non-successful ones is pure perseverance." – Steve Jobs
13.) "Timing, perseverance, and ten years of trying will eventually make you look like an overnight success." – Biz Stone
14.) "Don't be cocky. Don't be flashy. There's always someone better than you." – Tony Hsieh
15.) "Positive thinking will let you do everything better than negative thinking will." – Zig Ziglar
16.) "If you're not embarrassed by the first version of your product, you've launched too late." – Reid Hoffman
17.) "I never took a day off in my twenties. Not one." – Bill Gates
18.) "If you're not a risk taker, you should get the hell out of business." – Ray Kroc
19.) "It doesn't matter how many times you fail. It doesn't matter how many times you almost get it right. No one is going to know or care about your failures, and neither should you. All you have to do is learn from them and those around you because all that matters in business is that you get it right once. Then everyone can tell you how lucky you are." – Mark Cuban
20.) "Chase the vision, not the money, the money will end up following you." – Tony Hsieh
21.) "The only way to do great work is to love what you do." – Steve Jobs
22.) "When you find an idea that you just can't stop thinking about, that's probably a good one to pursue." – Josh James
23.) "Always look for the fool in the deal. If you don't find one, it's you." – Mark Cuban
24.) "In the modern world of business, it is useless to be a creative, original thinker unless you can also sell what you create." – David Ogilvy
25.) "So often people are working hard at the wrong thing. Working on the right thing is probably more important than working hard." – Caterina Fake
26.) "Make every detail perfect and limit the number of details to perfect." – Jack Dorsey
28.) "The critical ingredient is getting off your butt and doing something. It's as simple as that. A lot of people have ideas, but there are few who decide to do something about them now. Not tomorrow. Not next week. But today. The true entrepreneur is a doer, not a dreamer." – Nolan Bushnell