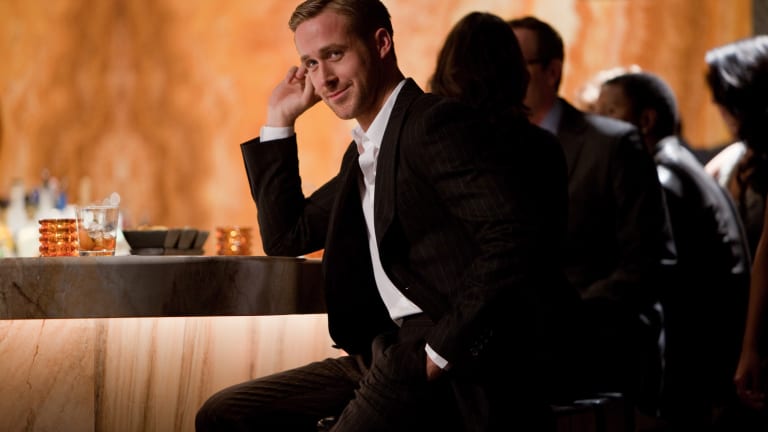 20 New Years Resolutions For A Successful And Happy 2016
Crush it.
Don't be the chump who isn't trying to constantly improve. Make a handful of resolutions – stick with 'em – and dominate your goals in 2016. Each and every one of these isn't for everybody, but our hope is that a handful will click with you.
1.) Take a road trip to a city you've never been to before. Doesn't matter if it's two hours away or twenty.
2.) Join a recreation league for a sport you loved playing growing up. Soccer, basketball, whatever you like best. It's a great way to not only keep active, but meet a whole lot of awesome people.
3.) Read one new book every single month. Non-fiction, fiction, doesn't matter. Just constantly be reading. If you're "too busy" to read – consider a subscription to Audible. You can crank out one book a week if your commute is long enough.
4.) If you're dating or married to someone, work on taking them to one extravagantly planned date per month. Most women love when a lot of thought goes into a night that's all about them.
5.) Watch the entire Friday Night Lights TV series on Netflix from start to finish. It's an amazing piece of storytelling you'll absolutely fall in love with. If you've already seen it, we suggest Parenthood, also on Netflix. It's from the same writer/showrunner and is just magic. Both shows will make you want to be a better man.
6.) Learn as much as you can about wine. Food pairing, different types, etc. It's a great hobby to get into and an impressive talent to be knowledgable in this area.
7.) Go on a two to four day staycation at the most impressive local hotel that's in your budget. Focus only on relaxing and recharging your batteries without all the inconvenience (and cost) of flying.
8.) Develop a clear breakdown of where your money is going each month. Address one or two areas and try to limit them.
9.) Start a new athletic-focused annual tradition. Whether it's a football game with your college buddies around Thanksgiving or an annual ultimate frisbee cup you host each summer with your pals, try and make something special, fun, and yearly.
10.) If you're not already buying stocks, start in 2016, even if it's just a small amount of cash. It's something all men should be a little familiar with and it's actually a whole lot of fun.
11.) Do as many pushups as you can each morning for at least the first two weeks of January. Track your total after each session with the Notes app on your phone and see if you can make it a daily habit after the two weeks ends.
12.) Donate everything you haven't used or worn in over 12 months. Minimize your belongings.
13.) Ditch an unhealthy eating habit you can't seem to kick like diet soda, sweets, energy drinks, coffee loaded up with cream and sugar, etc.
14.) Get up an hour earlier than you normally do each day. It's amazing how much longer your day feels when you wake up at 5:00 am instead of 6:00 am.
15.) If you're unhappy with your job, start looking for a new one immediately in 2015. Nobody should be unhappy for 40+ hour a week.
16.) Plan a camping trip with a big group of your buddies. It's a great way to drink, swap stories, and enjoy the outdoors.
17.) If you're dating or married to someone, write a long hand-written note saying how much they mean to you. They'll probably keep it forever.
18.) Buy a disposable camera every time you go on vacation or on any kind of adventure. The photos always turn out amazing and it's nice to have some memories that were captured on something other than an iPhone.
19.) Start a "no screen" policy in the bedroom and make it a sanctuary for only two things – sleeping and romance.
20.) Constantly strive to be a better listener, friend, and human being.