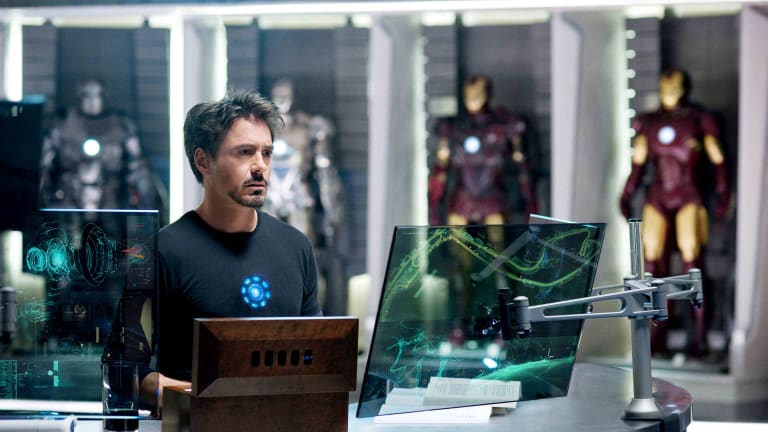 11 Ways To Stay Motivated When Working From Home
Sponsored by Indeed.
If you're one of the lucky ones that isn't tied to an office filled with politics, pointless meetings, and a bunch of a time wasting activities, consider yourself incredibly fortunate. That said, it comes with a ridiculous amount of personal oversight, so if you're struggling to feel motivated and focused each day, these tips, our opinions brought to you by Indeed/#IWorkFor, might help you.
1.) Get Up Early
One of the many great things about working from home is the freedom it allows you, but the freedom feels less earned with the more work you have ahead of you. The earlier you get up and the more you get done first thing in the morning, the less guilty you'll feel catching a 4pm movie or heading to the gym for 45 minutes around lunch time.
2.) Ditch The Pajamas
Getting dressed each AM is simple but crucial. It's easy to roll out of bed in your pajamas and head straight to the computer, but showering, shaving, and getting dressed makes most people feel ten times as productive.
3.) Avoid The Sofa And Bed
With laptops, there's a temptation to simply work from the sofa or bed with the covers pulled up. Avoid that like the plague. You'll feel tired, too casual, and not nearly "in the zone" enough. If you need to mix it up and ditch the desk for a couple hours, try your patio or porch on a beautiful day.
4.) Make Your Workspace Perfect
A good desk, an insanely comfortable chair, a fast-as-hell computer, and a clean, stylish desktop makes any office all the better, but it's especially important for those that work from home. Just because you don't need to work from a desk, doesn't mean you should avoid one. Invest in quality pieces and small touches (art, pictures, inspiring books, cool desktop items) that make the space feel more you.
5.) Set Hours (And Stick To 'Em)
Many people who work from home are entrepreneurs with lifestyle businesses and the desire to work 14 hour days every day is very real. But it's healthy, especially in the long run, to set dedicated hours and not overwork.
6.) Link With Others To Bounce Ideas Off Of
One of the great things about being in an actual office is that you can spitball ideas and concepts with your co-workers. When you're flying solo at home, though, that's not always available, so it's a smart move to make friends with a few others in your industry that you can run things by and chat with. A private Facebook Group is a great way to organize and facilitate those kinds of conversations.
7.) Take Advantage Of Your Freedom
Need to pick up your dry cleaning? Can only get a haircut appointment at 2pm on a Thursday? Need to run a quick errand? DO IT! One of the best parts about working from home is the freedom it gives you, you shouldn't give that up to simply stick to a traditional daily work routine. Start a hour or two earlier on days where you'll lose time to various things midday.
8.) Switch Focus If You're Feeling Tired
If you're feeling exhausted and unmotivated, the easiest way to fix that and come back feeling recharged is to do something active. Whether it's running a few miles or just going on a 10 minute walk around the neighborhood, sometimes your brain needs a reset, especially if you're not conversing with others around you all day.
9.) Stay Private
Whether it's your wife, kids, or roommate, try and find a place in your home where you can work and not be disturbed every two seconds. It's far too easy to be distracted with people around you, especially when they're doing things that have absolutely nothing to do with your tasks at hands. So if you're in a busy household, opt for a designated office if space permits and if it doesn't, try to find area away from as much hustle and bustle as possible.
10.) Stay Social
To stay sane, make sure you try and see friends as often as possible, especially at night. Going out to eat, meeting up with a few old buddies, or just spending some quality time with your significant other outside of the home is so crucial.
11.) Do What Makes You Happy
All in all, the most important key to a healthy work lifestyle is waking up every morning and having a feeling of excitement for what yo do. The second you're only in it for the paycheck, whether you work from home or not, you've lost your soul.
If you're not completely and totally happy with where you are now, Indeed.com is a nice place to look for your next. Life it too short to feel trapped somewhere that doesn't bring you both complete happiness and a paycheck to be proud of.