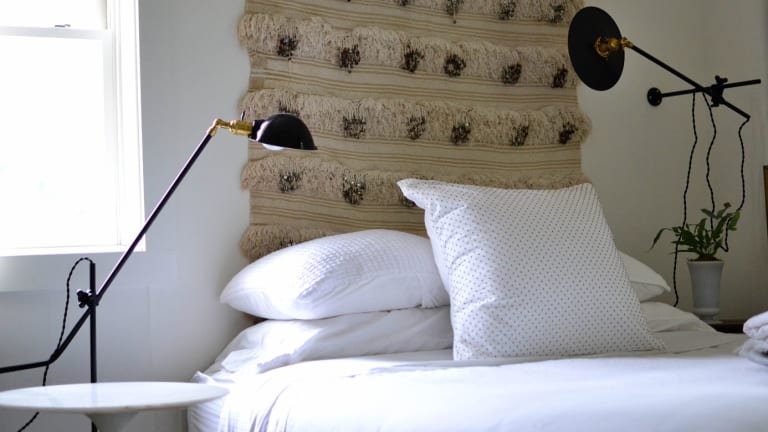 10 Life Hacks To Make Bachelor Life So Much Easier
For the busy guys.
Here's a few tips to make your life easier, live like a champion, and not spend significantly more money than you already are.
1.) Automate Your Bills
There's nothing more time crushing than having to pay bills individually each time something comes in. Between rent/mortgage, car, insurance, internet, TV, electricity, water, sewage, trash and more – that's a big hassle. The easiest thing to do it just automate everything to pull from your account whenever something is due. If you check your balances regularly and have a good handle on your finances, this will never be a problem.
2.) Avoid Grocery Shopping Completely
So you've just been at the office for 11 hours and have nothing in the fridge at home? Traditionally, you have two options – walk aimlessly around a grocery market and deal with unpleasant employees who hate their job – or pickup takeout that's either unhealthy, overpriced, or both. Thankfully, there's a killer solution we are obsessed with. It's called Freshly and it delivers chef-made meals at your door that are fairly priced, sugar and perspective free, and incredibly healthy. It's not as cheap as eating macaroni and cheese every night, but it's pretty on par with healthy grocery shopping trips to an upscale market like Whole Foods. As a bonus, there's almost no cooking and cleanup, so you don't have to worry about dishes or a messy kitchen each night.
3.) Amazon Prime Should Be Your Absolute Best Friend
For non-meals and other essentials that Freshly doesn't have covered – think water, coffee, napkins, bathroom supplies, snacks – Amazon Prime is the best way to go. It takes 30 seconds to order, ships to your door for free in just two days, and saves you a lot of time and trouble.
4.) Don't Even Bother With Laundry
If you're a busy guy, the last thing you want to be doing each Sunday is doing loads of laundry instead of relaxing. Many local dry cleaners have a pick-up and drop-off laundry service that's a lot less expensive than you think. Give it a try, you'll be hooked after two weeks of clean clothes bliss.
5.) Find An Amazing Person To Clean Your Place Regularly
The chain cleaning services are insanely overpriced and the people that are actually doing the cleaning are only seeing a small fraction of what you're paying. Instead, find someone who you can have an individual relationship with and hire them on a hourly basis. Twice a month is ideal, but at least once is a month is a must.
6.) Invest In A Solid Coffee Maker
You're wasting a lot of time and cash each AM stopping by Starbucks. Pick up a nice coffee maker and try avoiding the coffee pitstop each morning. In about one week, you'll never want spend the money or 10 minutes bothering with it again.
7.) Make Your Bed Every Day
Because nothing makes you feel less civilized than coming home to a messy bedroom.
8.) Buy A Kettlebell
When you got a lot going on, it's hard to make it to the gym five or six days a week. For the times when you can't, having a heavy duty kettlebell handy is a must. It's the easiest and quickest way to get a full-body workout at home.
9.) When It Comes To Home Goods, Go Quality Over Quantity
You don't need to overflow your place with things just to fill it. Instead of loading up on IKEA gear, just get a few nice pieces at a time that'll last for decades. Instead of getting the 18 plate set from Target, just get four from a top-of-the-line brand.
10.) Small Touches Of Luxury Go A Long Way
Even if you're not living in your dream home yet, small touches of nice things go a very long way. Think Aesop soap in the bathroom and a few high-end candles to make the place smell amazing.