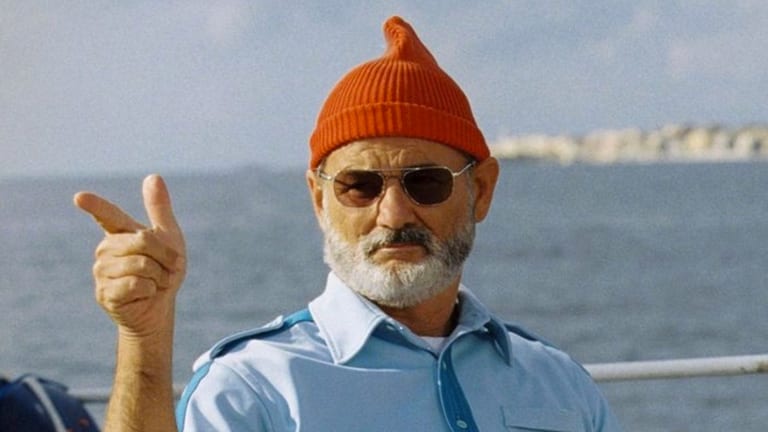 10 Brilliant Life Lessons From Bill Murray
The man.
The legendary actor is a smart man. Might be wise to consider a few life lessons he's dropped throughout his career.
1.) "If you have someone you think is the one, take them and travel around the world. Buy a plane ticket for the two of you to travel all over the world, to places that are hard to reach and hard to get out of. And when you land at JFK and you're still in love with that person, get married."
2.) "The more relaxed you are, the better you are at everything: the better you are with your loved ones, the better you are with your enemies, the better you are at your job, the better you are with yourself."
3.) "Don't think about your errors or failures, otherwise you'll never do a thing."
4.) "Try to be alert and available. Try to be available for life to happen to you. We're in this life, and if you're not available, the sort of ordinary time goes past and you didn't live it. But if you're available, life gets huge. You're really living it."
5.) If you can take care of yourself, and then maybe try to take care of someone else, that's sort of how you're supposed to live.
6.) "Romance basically starts with respect. And new romance always starts with respect."
7.) "If you say you're retired, people don't bother you so much, and then if you want to do something, you can do it."
8.) "Somewhere there's a score being kept, so you have an obligation to live life as well as you can, be as engaged as you can."
9.) "I always want to say to people who want to be rich and famous: 'try being rich first'. See if that doesn't cover most of it. There's not much downside to being rich, other than paying taxes and having your relatives ask you for money. But when you become famous, you end up with a 24-hour job."
10.) "If you walk up to some random person on the street, grab them by the shoulder, and say 'Did you just see what I saw?!' You'll find that no one wants to talk to you."