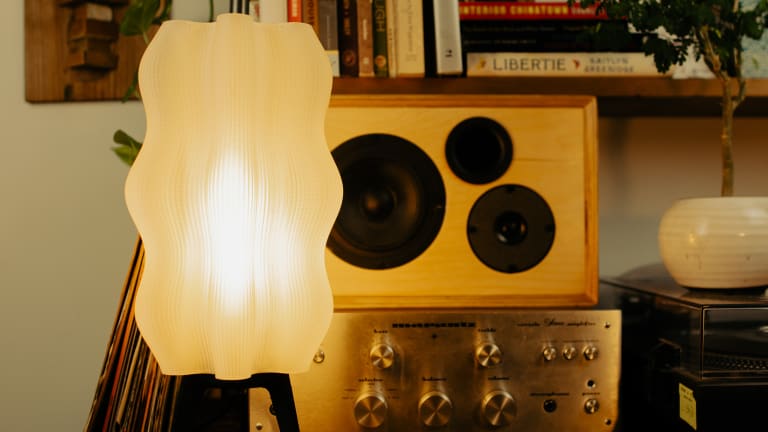 Wooj Design's Sustainability-Minded Home Goods are Must-Own Status
Founded in 2020, Brooklyn-based Wooj Design has a distinctive approach when it comes to aesthetics. The uniqueness of the form factors, especially evident in the instant-classic Wavy Lamp, is a result of 3D printing along with a sharp eye for contemporary design.
Founder Sean Wooj's 3D-printing techniques allow for limited editions of made-to-order designs, and at accessible sub-$130 USD price points to boot (bargain hunters can use code AIROWS to save 10%). Furthermore, the process ticks all sustainability boxes and claims something else that few brands can – every piece is 100% manufactured in the U.S. There's multiple colorways to suit any vibe, and each piece is made from plant-based plastics sourced from Europe and takes roughly a few hours to print.
It's a small company, a team of five and still in its infancy, but the pieces speak for themselves, not to mention the brand's bright future. The Wavy Lamp is at once approachable and refined, its soft glow a contrast with the strong head-turning appeal in a living room.
Wooj's second design, the Masuno Clock, is inspired by the oeuvre of Shunmyo Masuno, the undisputed champ of the worldwide competition of Zen landscape architecture, figuratively speaking.
They're on a roll right now, with new designs sure to be released in the coming months. The best way to keep up? Give 'em a follow on their Instagram to be the first to catch wind of new drops.