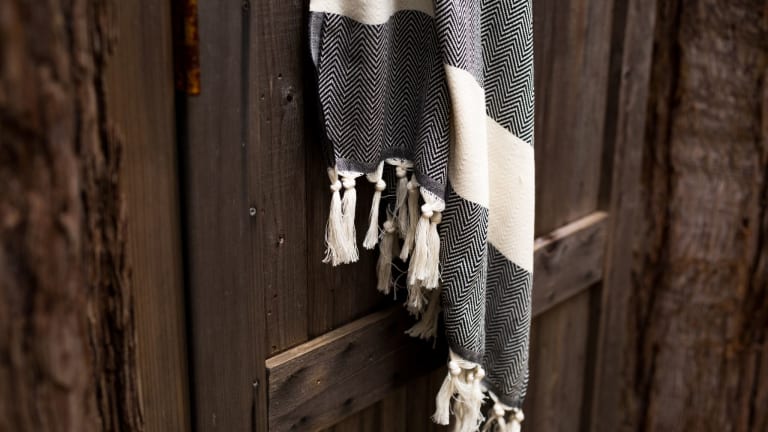 The Score: Our Favorite Bathroom-Elevating Turkish Towels Just Went On Sale
If you've been rocking the same Target-bought bath towels for the last few years, consider upgrading to these Turkish cotton alternatives with a handful of benefits beyond their beauty.
Turkish cotton is premium cotton that is extremely absorbent despite its thinness, extra lightweight, and magically gets softer and softer with every wash. This is all thanks to its unusually long fibers and stronger, smoother cotton threads.
Available in a wide mix of patterns and colors, you won't be able to go back to regular 'ol towels once you give these a try. And thanks to a summer sale, you can pick up a few at a rather impressive discount right here.