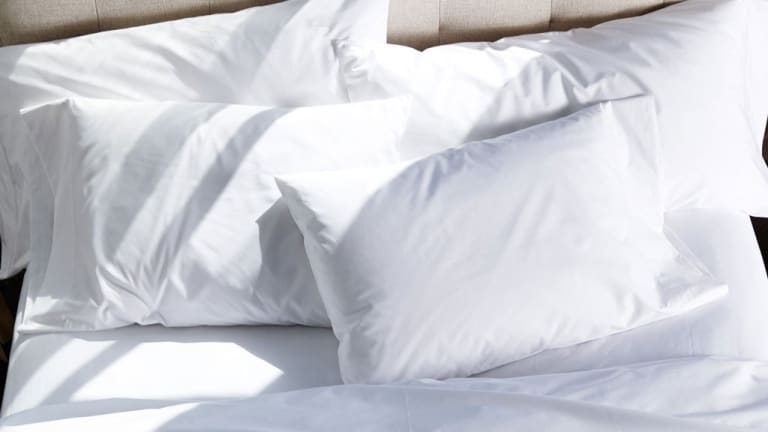 A Few Under $150 Design Upgrades for Any Home
Fresh looks.
You shouldn't need an excuse like spring cleaning to get organized and introduce a new aesthetic for your spot. But since it is in fact spring, there's no better time. Here's a handful of interior design moves that you can't go wrong with.
Even in our quests to reduce as much clutter as possible and go completely digital, we still love our analog essentials. Yamazaki's Deskbar solution for keeping odds and ends organized is clean and simple.
The Deskbar's big brother, this Yamazaki Accent Table looks great on its own and even better when complementing the little guy.
Spring cleaning may have passed, but don't let that stop you from cleaning up your sheet game with Brooklinen's silky Luxe Core Sheet Set. With Summer on the way, your morning side will thank you for the supremely breathable fabric.
And the wildcard. Fire extinguishers are an ugly household necessity, but "safety first" still reigns supreme. If you're going to go down in flames (or prevent it), might as well do it in style with this French wine-inspired fire extinguisher from Fire Design.