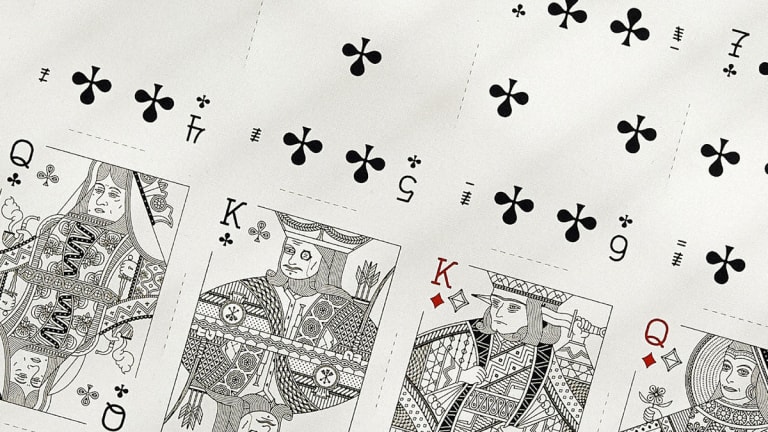 Uncut Playing Cards Make for Gorgeous Wall Art
This uncut primer sheet of Misc. Goods Co.'s eye-catching playing cards illustrate the entire deck in an organized fashion while showing off the intricate artwork and design-conscious typography the creative studio is known for.
The perfect addition to any sophisticated man cave or office once framed and hanged, this should be something every poker enthusiast with an artistic edge considers for their go-to space.
The 22" x 26.5" print will set you back just $30 with custom framing costing between $150-$200 depending on where you go and what kind of frame you prefer.