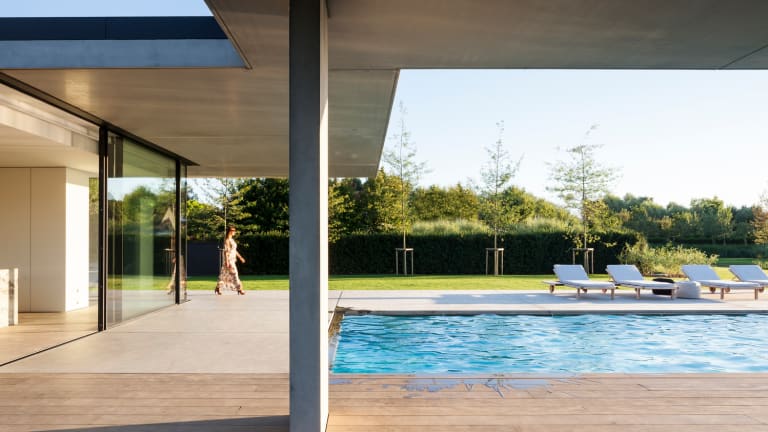 50 Photos of the Ultimate Bachelor Pad
Single life in Belgium looks rad.
For the love of all things single, this riverside sanctuary is the coolest bachelor pad we have spotted. Perfectly built from the dudes over at Govaert & Vanhoutte Architects, this underground lair exploits waterway real estate in Ghent, Belgium making it easily accessible from boat for when you don't want to arrive via Porsche. Other features include: sunken nightclub with built-in cigar and wine storage, car lift, and viewpoints into the poolside depths. We're only seriously jealous of the single man who commissioned this build. Just don't have too much fun without us.