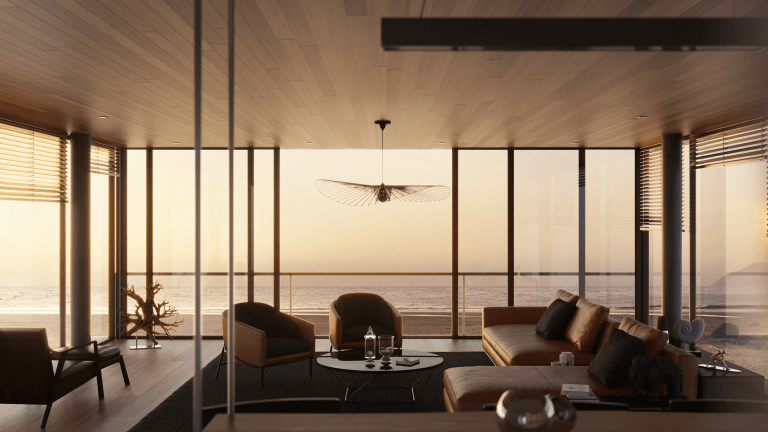 This Elevated Beach Retreat Is a Special Kind of Cool
For those with unbelievable ocean property to their name and seemingly unlimited recourses, stop what you're doing immediately and let design studio Atelier Monolit build you this eye-popping beach house.
The multi-story party pad features a particularly cool rooftop pool and patio along with light-filled interior spaces clad with leather furniture and a deep sense of minimalism. The dune buggies ramp up the style factor and the marble construction really takes everything to the highest level.
More or less – it's perfect. And the ultimate seaside lair for anyone looking to go so far beyond the status quo.