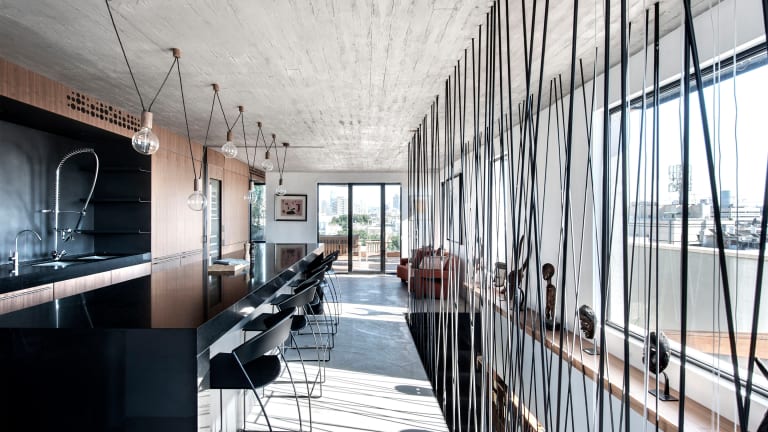 Inside A Tel Aviv Penthouse With A Dark And Moody Twist
Let's take a look around.
The team at Toledano + Architect did an amazing job with this super modern penthouse in Tel Aviv, Isreal. Dark and moody while still being bright and airy, this is a master class on unique interior design that stands out from the crowd.