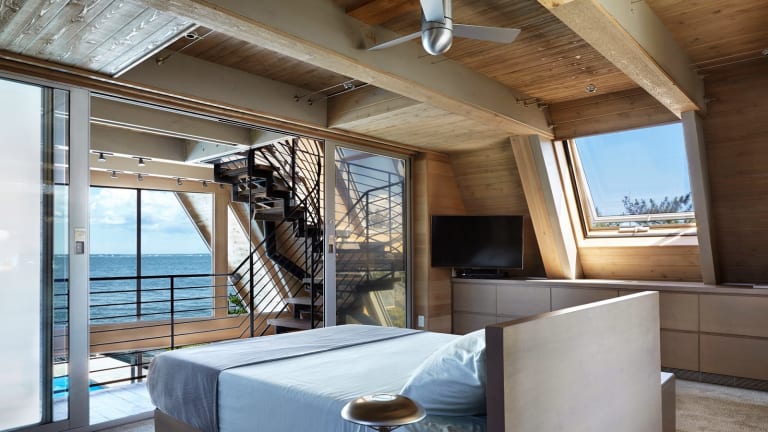 This Stunning A-Frame House Is Truly Mind-Blowing
Here's the full photo tour.
In love with this sharp A-frame house (spotted by @Kaz/@Craigmod) that was designed by Bromley Caldari Architects. Every aspect of the place is full-blown perfect, ranging from the gorgeous views, to the floor-to-ceiling windows, to the incredible interiors, to the pool deck, to the shape--it's just flawless.