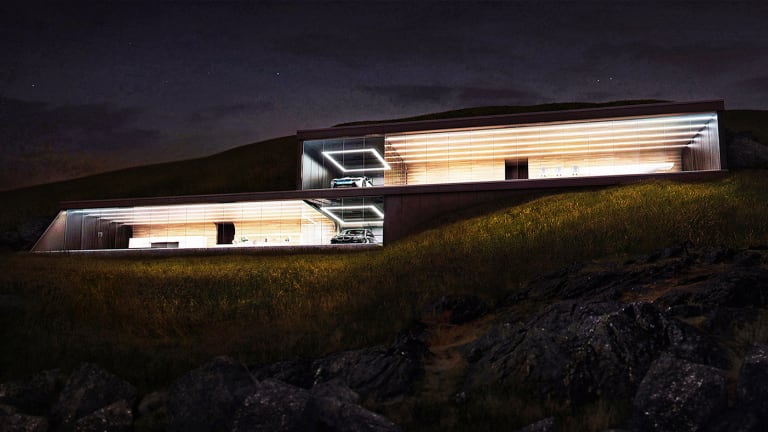 Show Off Your Rides Indoors Thanks To This Insane Seaside Home
This is all kinds of awesome.
The dudes at ONLY VICTORIES created what might be the most amazing home concept of the year. It's dripping with Scandinavian-influenced design, features floor-to-ceiling windows with postcard worthy views, and most spectacularly has "garages" that double as interior design centerpieces. All in all, every big spending real life Tony Stark should hire these guys to actually build this.