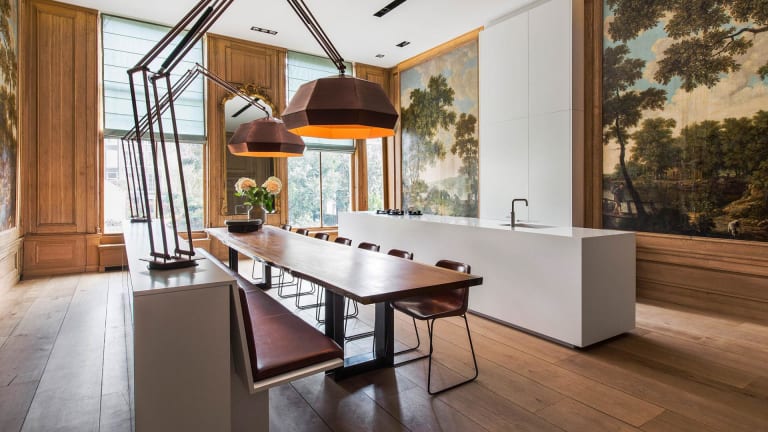 This Redesigned Canal House From The 17th Century Is Unlike Any Place You've Ever Seen
Your photo tour awaits...
Here's a pretty impressive place that was designed by the dudes over at Studio RUIM. It's a refurbished a canal house from the 17th century that kept the decadence of its heritage while modernizing the whole thing into a work of contemporary art. Such a cool little spot. Scope it all below...