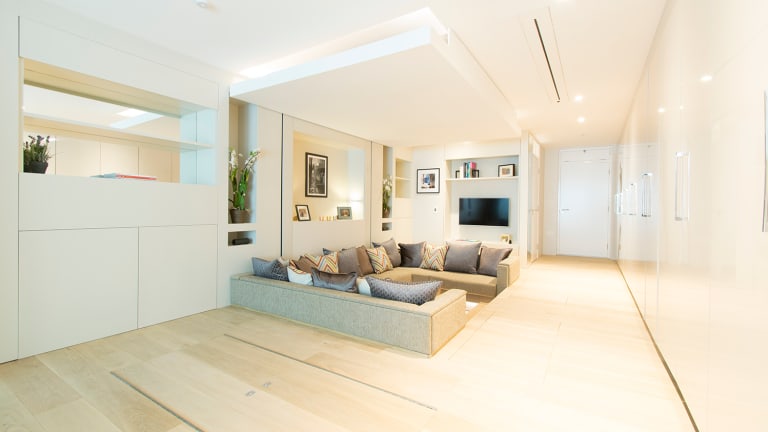 This Japanese-Inspired Convertible Apartment Makes A Small Space Feel Huge
"Will you please step out of the way? My bed is about to arrive."
Simon Woodroffe, the genius designer and entrepreneur behind the Yotel Hotel and YO! Sushi, recently dropped into the living space world with YO! Home. With clever storage areas, a dining room table that only appears when you need it, and a full blown bed that flies down from the ceiling when it's time to go night night, this place is truly spectacular. Seriously, just look at it in action.
The coolest part, though, is that Woodroffe wants anyone who wants this look to be able to get it, so he's selling the apartment concept as a module unit, which can be delivered and installed almost anywhere in the world. After seeing the rest of the photo tour, you'll probably want to be added to the waiting list.
Get in touch with Woodroffe and his team if you want to throw away everything in your current space and upgrade to this transforming piece of art that doubles as a minimal living room, bedroom, and kitchen. There isn't a person on the planet who wouldn't be impressed with this less-is-more lifestyle and you can totally make the space your own with some paint and personal style. Hat tip to Hypebeast for the find.