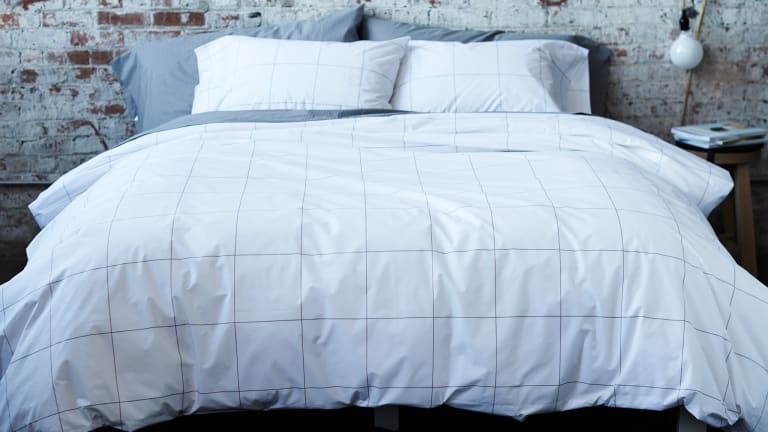 Say Hello to Luxury Sheets Without the 1000% Markup
Changing the game.
Brooklinen is a cool upstart in the linen space offering insanely luxurious and quality bed sheets, pillow cases, and duvet covers at extreme prices.
They do this by cutting out all the middlemen–like Everlane has done with clothes–and axe the designer licensing fee, distribution, and wholesale taxes that get put on the consumer and instead, sell directly to them at a much lower price. The end result is the kind of 5-star hotel quality sheets (superfine cotton yarn and a 480 thread count sateen weave) you'd typically find with an $800 price tag.
Their luxe collection is currently on sale with prices starting at $135, which comes with a fitted sheet, flat sheet, duvet cover, and four pillow cases. Now might be a good time to take your sleep to the next level....