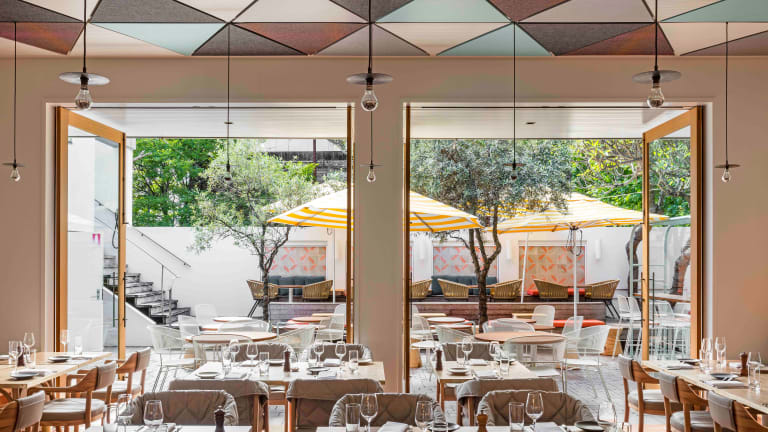 This Aussie Gastro-Pub Is Amazingly Designed
Now THIS is how you design an eatery.
The gastro-pub inside The Tilbury Hotel in Australia, led by a Michelin-accredited head chef James Wallis, blends a contemporary Australian menu with European influences for an eating experience to remember. Despite the good food and small batch vodkas, whiskeys and gins – the coolest thing about this place is the design. It has an expansive indoor/outdoor floor plan with furniture that feel super modern but at the same time, like a retro '50s diner. Digging it.