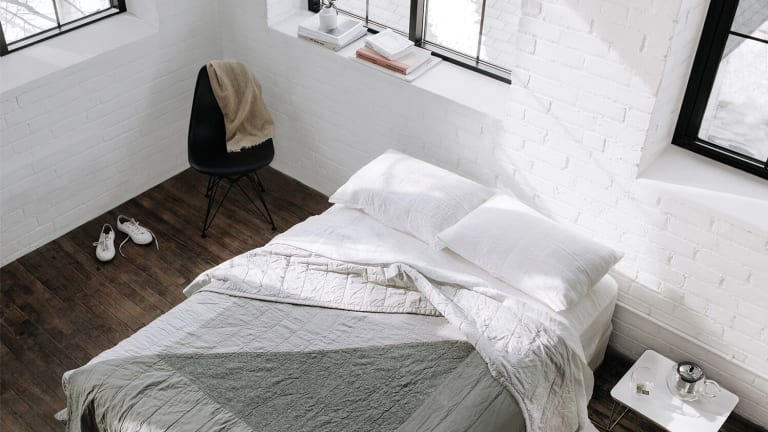 Louise Gray's Contemporary Spins On Classic Quilts Will Upgrade Any Room
Good looks.
Louise Gray handcrafts stunning quits with contemporary designs that are nicely juxtaposed against the time honored traidtion of quilt-making.
Throwing one of these things on the sofa or at the end of your bed is the easiest way to add some serious warmth and coolness to any pad.
You can even pull an upper-division move and hang it as wall art with their specially made quilt hanger. It's a nice way to fill up a large blank wall without dropping serious cash on more traditional art.
With prices starting at $395, adding clean lines and style to a pad has never been so affordable.