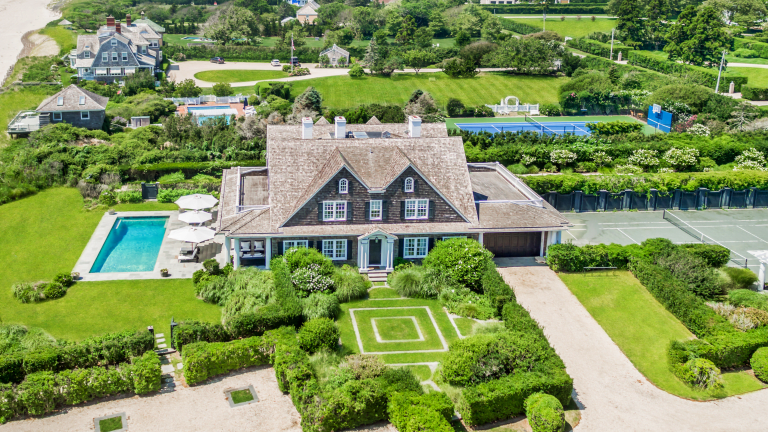 Channel Bobby Axelrod With This Extravagant Southampton Home for Sale
Fan of the show Billions? Sotheby's International Realty just listed this gorgeous oceanfront home in Southampton that channels all kinds of Bobby "Axe" Axelrod vibes.
The eye-popping residences, which include an over-the-top guest house, sit across nearly four acres of land with a healthy amount of luxury elements including custom pools and a sunken all-weather tennis court.
Inside, the homes are detailed similarly, both featuring dark polished wood floors, detailed moldings, bead boards, French doors, and coffered ceilings. There is also ample parking for large parties and separate areas for staff. 21 bedrooms in total are on the property along with 21 bathrooms.
It took Axe $63 million to buy his home in the pilot episode of Billions. For this one, you'll need a cool $94 million.