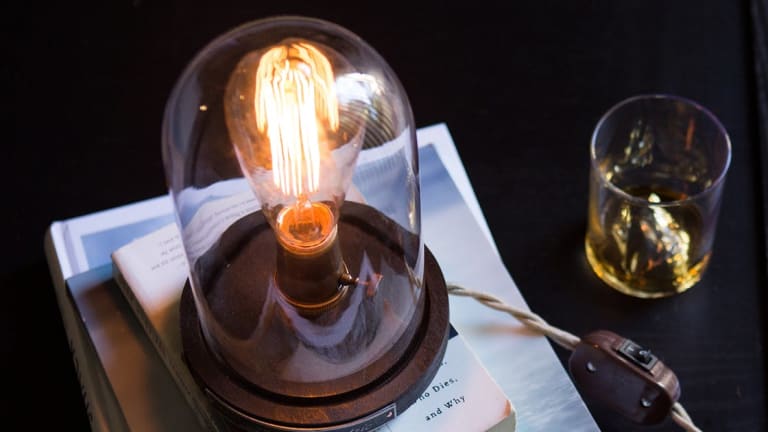 Add Vintage Style to Your Home With This Industrial-Inspired Lamp
This rustic and cool lamp by Southern Lights Electric is composed of a vintage style socket that brilliantly shows off the exposed filament Edison style bulb and its warm, inviting light.
The solid wood bases are crafted in their Nashville workshop and each nameplate is silk screened by hand. This isn't some mass-produced knock-off you might spot at a chain store, it's the real deal.
Now available for just $135, this is an easy and stylish way to take any living space to a new level.