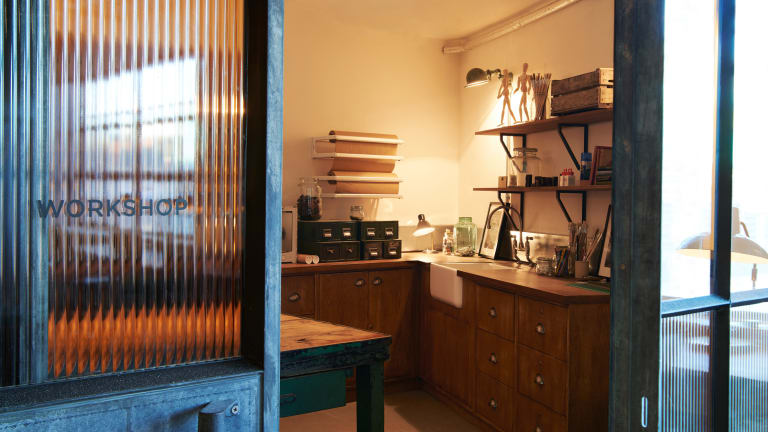 Soho House's First Coworking Space Is Incredible
Our kind of shared space.
Soho House can pretty much do nothing wrong, proof of which is their first 24/7 coworking space (dubbed SOHO WORKS) that's dripping in gorgeous office style. A sexier and cooler alternative to run-of-the-miller hacker houses, the place is clad with 19th century Victorian dining rooms tables, stunning vintage chandeliers, and a look and feel that's worthy of the sharpest of entrepreneurs and consultants working remote. Located in Shoreditch, it's likely the first of many around the globe. We're all in.