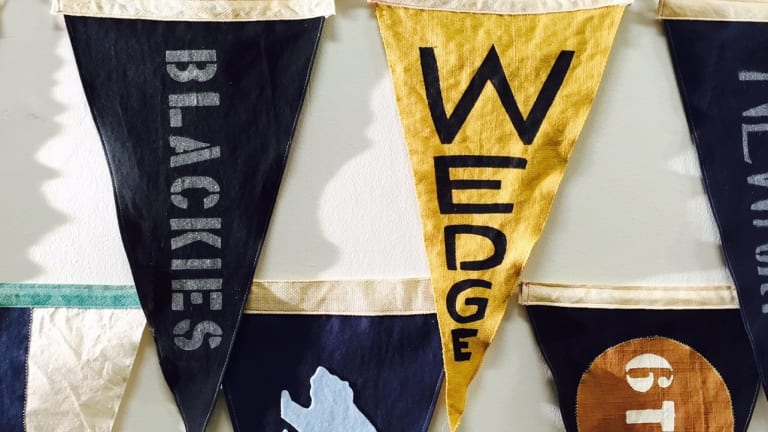 These Handmade Salty Flags Pay Homage to Vintage Surf Culture
Newport Beach-based Slightly Choppy makes weathered-to-perfection pennant flags representing surf localism of the past and present.
Each is crafted from durable duck canvas, painted and stitched by hand and finished with twill tape and natural twine. And despite the vintage vibes, these look and feel more like art pieces than fleamarket finds. The quality is quite impressive.
A super-cool addition to any space that appreciates heritage-inspired goods with tons of style, getting one of these in your favorite space is definitely advised. Prices start at $60.