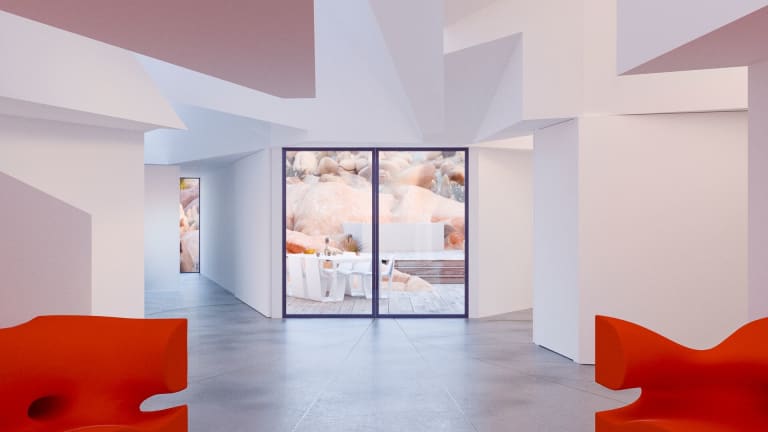 Shipping Containers Collide at This Stunning Joshua Tree Residence
Desert living at its best.
The latest project from London-based designer James Whitaker is this eye-popping home that conglomerates a handful of shipping containers into a flower-like abode.
Though only in render form as of now, it's slated for a Joshua Tree residency sometime in the future, where it will sit atop a 90-acre plot of land surrounded by jutting rocks and the desert landscape in every direction.
It's OK to be a little jealous....