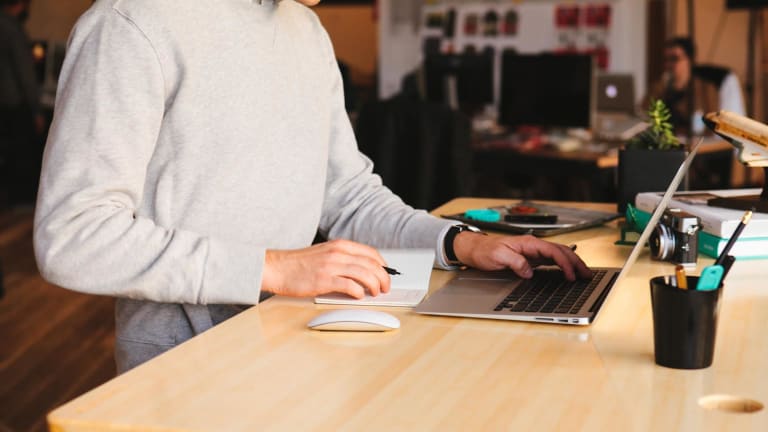 Live Longer And Be Happier Thanks To This Stylish Standing Desk
It's worth it.
Here are some fun facts from Stand Desks' sales page:
"Your heart beats 10 times per minute higher when standing. Over a year, that adds up to 30,000+ calories burned, or the equivalent of running 10 marathons."
"Reducing inactivity by increasing the time spent walking/standing every day is more effective than one hour of physical exercise."
"Sitting more than 11 hours a day increases your risk of dying prematurely by 40%."
"Standing for 3 hours a day, 5 days a week, burns 8lbs of fat per year."
There are plenty of standing desks available online, but few are as stylish and affordable as this one.
Complete with a minimal design, steel frame, cable management tray, and up/down buttons, this thing is a total winner.
Plus, at under $500, you can't beat the price. Kiss headaches and mid-afternoon slumps goodbye and add this baby to your cart.