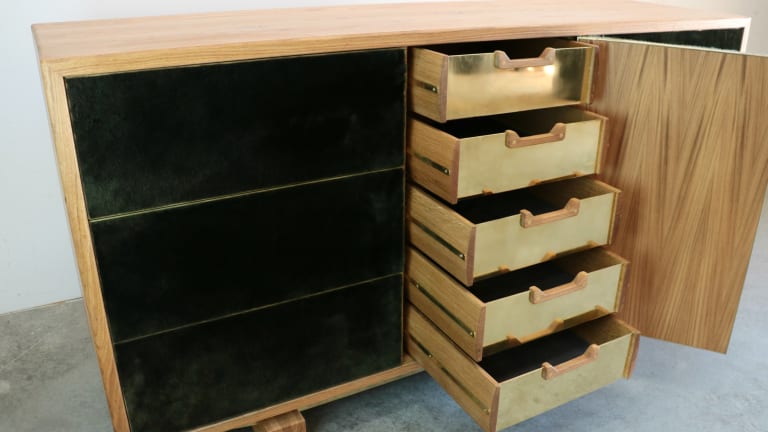 Upgrade Your Bedroom With This Lamb Shearling Faced Dresser
There's luxe. And there's this $18,000 dresser by Los Angeles-based furniture studio RAH: Design.
Faced with Italian lamb shearling in Forest Green with a solid white oak casing, lamb suede drawer lining and brass embellishments, this thing would be just as at home in a museum of modern art as it would be in your bedroom.
This is the first release of a multi-part collection that will soon include the likes of a floor lamp and end table in the same style. We'll take it all, please....