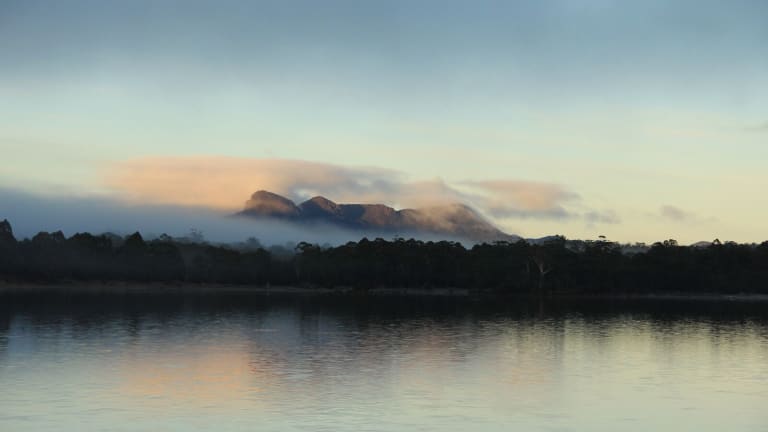 20 Photos Of A Beautifully Remote House With An Incredible Interior
This place is insane.
Sitting on the edge of the glassy Lake St Clair in Tasmania, Australia, the remote Pumphouse Point is something out of a storybook. Perfectly alone and beautifully simple, it's the ultimate getaway spot.
The inside is even more impressive, with a great mix of modern and industrial design choices, creating a cozy yet contemporary feel that's perfect for young adventurous.
The best part about this place, though, is the fact that you can rent out a room and enjoy a bunch of on-sight amenities and planned nature tours. Depending on the time of year and day of the week, prices range from $240-$495 per night, which is certainly worth the price tag given how nuts this place is. Here's a few more photos that will have you seriously considering getting a group together and making the trek out.