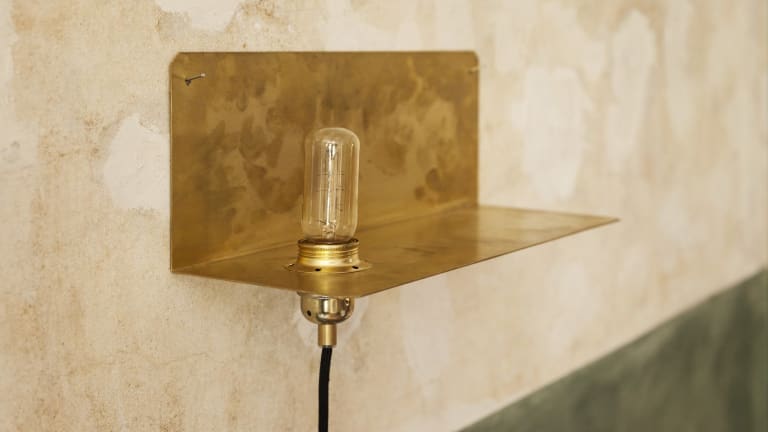 Is This the Perfect Bedside Wall Lamp?
Brass beauty.
This Danish-designed wall lamp by Frama features a sheet of metal folded at 90-degree angle, providing the perfect shelving area for a glass of water, your phone, and any other small nighttime essentials you might need when in snooze-mode.
An especially cool look when completely replacing nightstands on either side of a beautiful bed, this is a minimal, eye-catching solution for bedroom lighting, especially so when space is tight.
Available in a number of color options, including untreated brass and copper options, one or two of these in your master suite would be a lovely addition.