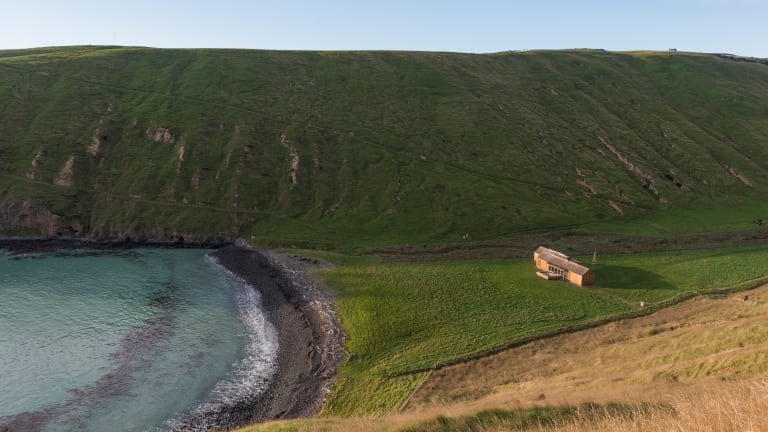 This Isolated New Zealand Beach House Luxuriates in Complete Privacy
Incredible spot.
Scrubby Bay is a cedar-clad beach house burrowed in the New Zealand soil offering up incredible bay views for days.
The Kiwi retreat is positioned on a sheep farm embraced by surrounding hills. If for the sheer fact its valley vibes aren't enough for you to get excited about, find solace on its sun-drenched deck overlooking the endless waterfront.
Paying homage to the eternal Bay, Patterson and Associates made it a point to combine modern minimalism with the more traditional elements.
And we're happy to say that they succeeded in not only blending its natural prestige but assembling one of the most rad seascape hideaways we've laid our eyes on. Feel free to book your next vacation here and soak in the mystique–just take us with you.