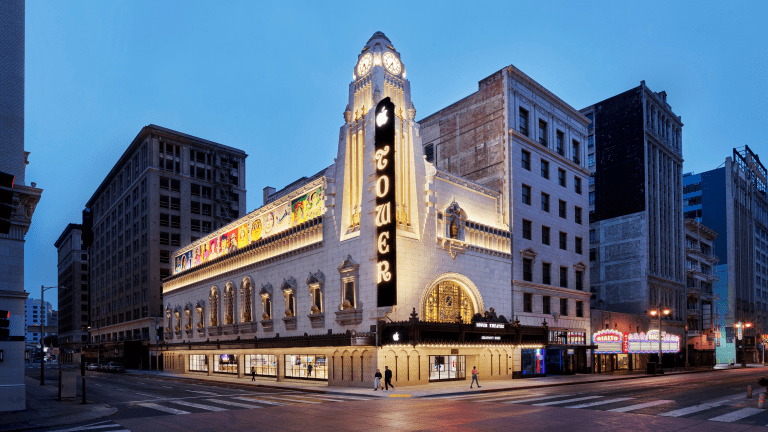 Apple Unveils Eye-Popping New Store in DTLA
Apple has just revealed a transformative restoration of the Tower Theater in DTLA, which originally opened in 1927 before closing in 1988 and going largely unused since. It's set to be Apple's 26th retail location in greater Los Angeles with over 100 employees staffed.
A work of art in its own right, the stunning space juxtaposes the classical aesthetics of the original build with the contemporary style of Apple's suite of products in an intriguing way. It also — brilliantly — demonstrates the timelessness of Apple's minimalistic edge in ways their typical retail experiences can't translate.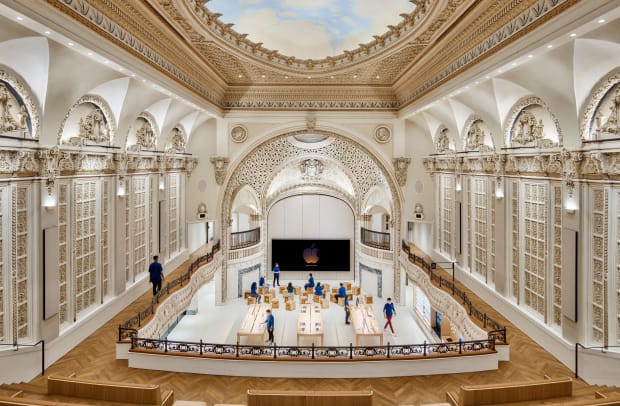 Opening June 24 at 10 am PST, take the full tour in the gallery above.