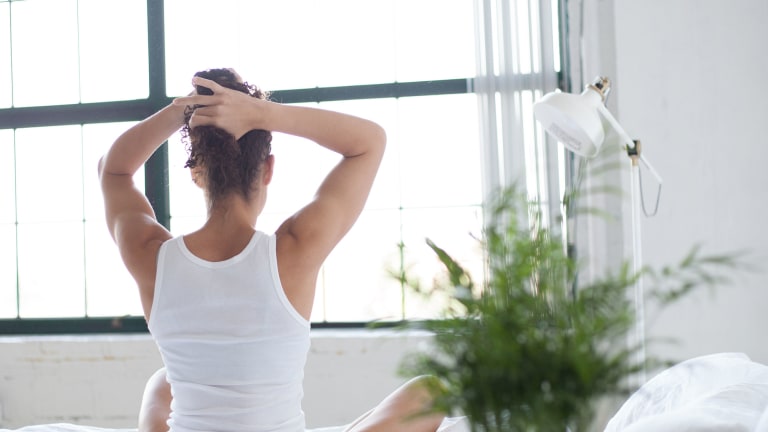 Never Make Your Bed Again Thanks To This Genius Sheet Set
NEEEEEEED.
Chances are, there's a serious problem with your current bedding setup.
You often wake up to the top sheet bunched at your feet.
The top sheet and the duvet get completely misaligned while tossing and turning.
Top sheet is cut long, so you constantly have to tuck and untuck it.
Making your bed is time consuming and bothersome.
Fortunately, the guys at Need/Want developed Smart Bedding, a brilliantly simple solution to all of the above.
Basically, they created a snap system that attaches the top sheet to the duvet in a way that allows you to move freely, not feel like you're in a sleeping bag. This means you won't end up with your sheets half way off the bed or crumpled up in a ball by the time you wake up – the top sheet and duvet move as one.
They also realized how annoying it is that sheets are always cut much longer than your bed, forcing you to constantly tuck and untuck. Their stuff is nearly identical in size, making protruding sheets an ancient practice.
Lastly, and most impressively, their system means you never have to make your bed again. You just fluff the duvet and adjust any pillows slightly. All set.
Priced at $349 for the entire (linen!) bedding set, it includes one duvet cover in your choice of color, one white top sheet, one white fitted sheet, and two white pillow cases. Your sleep, bedroom, and morning routine thank you in advance.