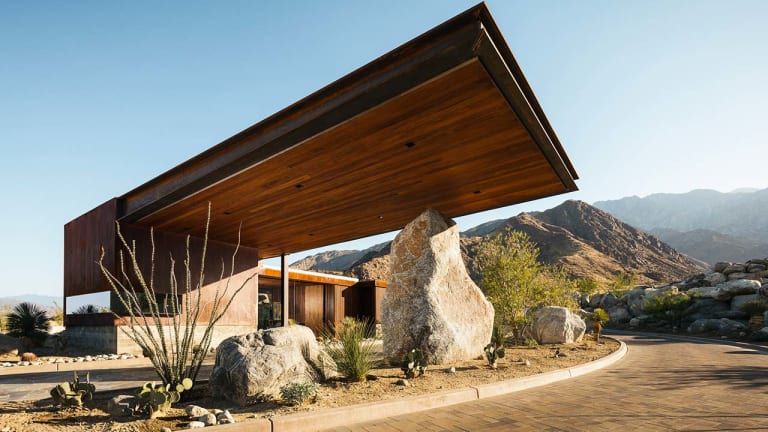 Treat Your Eyes to This Thoughtfully Designed Community Guardhouse
A few miles outside of Palm Springs is the tasteful housing community of Desert Palisades. So tasteful, in fact, that the gated community is protected by a dynamically designed guardhouse that's better composed and furnished than most homes.
Developed by Los Angeles based studio AR+D Architects, their team infused serious waves of mid-century modernism with natural and warm materials, creating a luxe environment that both staff and residences can be sincerely proud of.