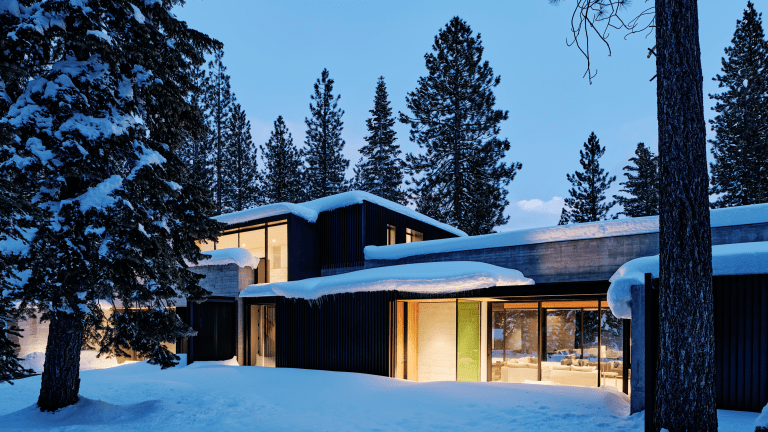 Soak Up This Stylish Modern Mountain Retreat
Stop everything and check out the work of art that is the Forest House, a stunning new four-bedroom residence from Faulkner Architects located in Truckee, California.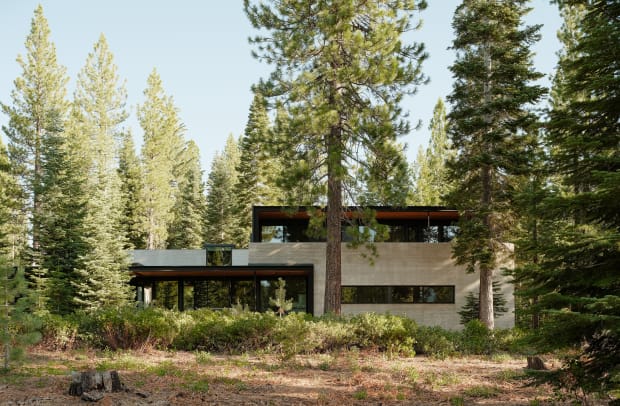 Sitting on a two-acre site near the north shore of Lake Tahoe, the home mixes a modern yet warm aesthetic with a mix of noteworthy choices like basalt stone floors, unfinished reclaimed teak ceilings, three-dimensional skylights wrapped from the roof down the wall, and polished galvanized steel panels at the fireplaces. Check it all out in the gallery above.